2021 Recap: National Aquarium News
This year, the Aquarium celebrated its 40th year, continued to navigate its first global pandemic, welcomed some newcomers and newborns to its animal family, and more.
The most noteworthy celebration around the National Aquarium this year was, of course, our 40th anniversary. A lot has happened since our fanfare-filled grand opening on August 8, 1981. This summer, we looked back at some of the lesser-known moments and met three people who have been here for all of them.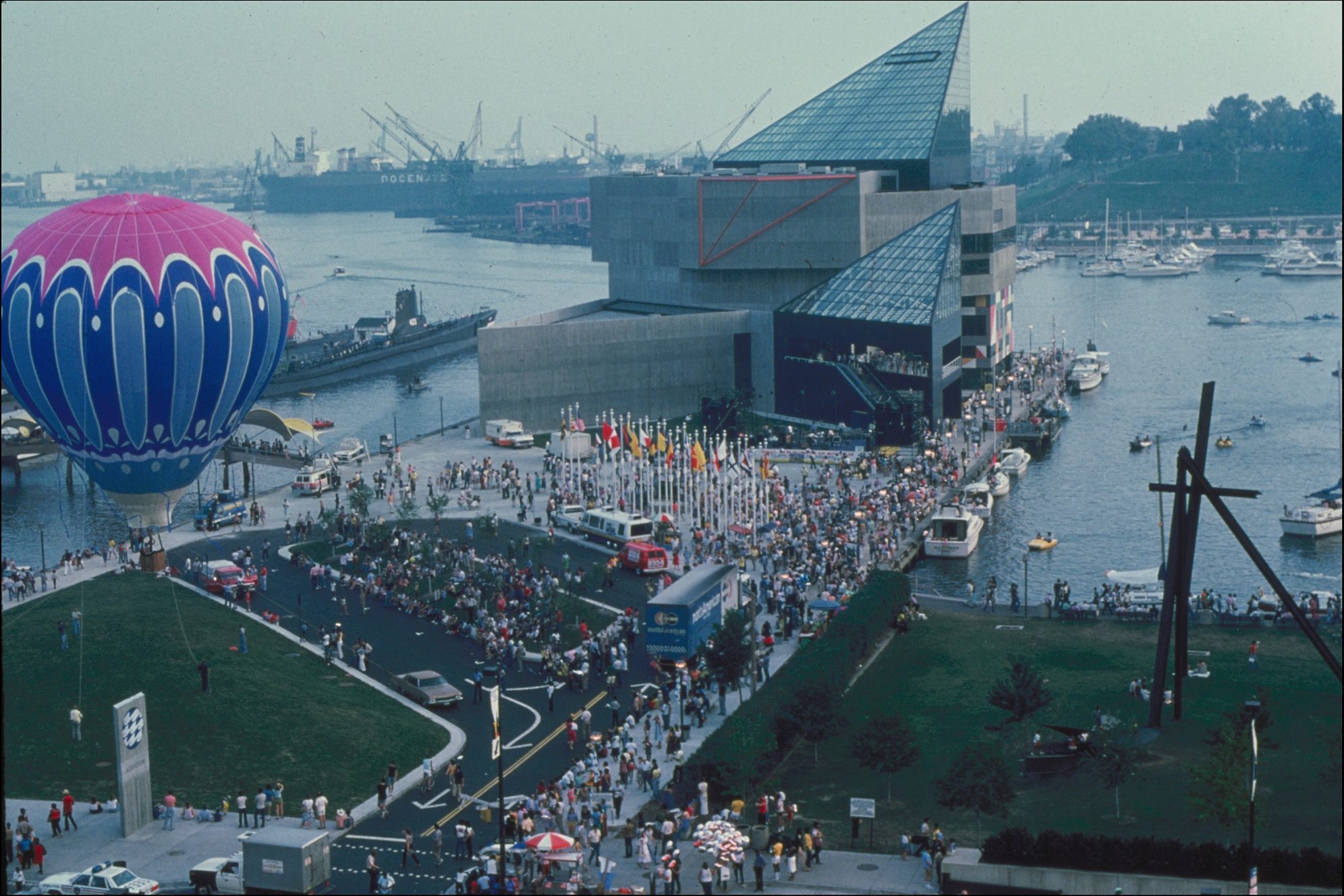 We also marked 30 years since National Aquarium Animal Rescue cared for its very first rescued seal and released it back into the ocean, and five years since we started the Read to Reef book club in partnership with the Enoch Pratt Free Library.
Speaking of milestones, the National Park Service's 105th anniversary in August gave us a moment to reflect on our own 23 years of history as an NPS partner at Fort McHenry National Monument and Historic Shrine.
Navigating COVID, Returning to Normalcy
While the pandemic was still very much with us this year, impacting every area of the Aquarium's operations, the widespread availability of vaccines in the spring and summer made a big difference.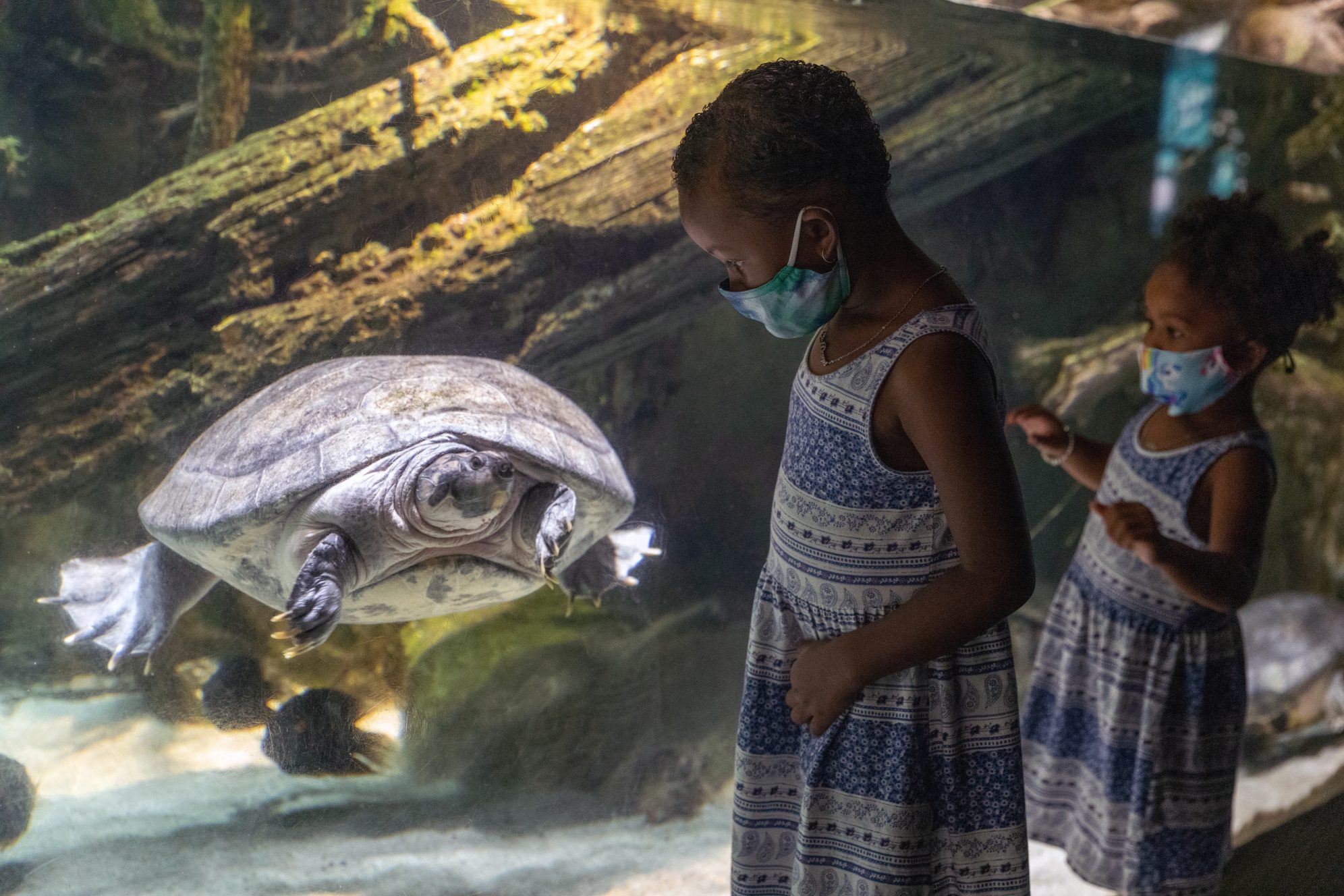 With guidance from local and federal health officials, we were able to gradually lift capacity restrictions at the Aquarium throughout the summer months. In-person events at the Aquarium returned, too, with a School Shell-ebration for sea-star students, educators, caregivers and families in June; Member Evenings restarting in July; and a visit from Dr. Sylvia A. Earle to introduce her new book, "National Geographic Ocean: A Global Odyssey," in December.
We partnered with the State of Maryland and Baltimore City Health Department to offer on-site vaccine clinics at the Aquarium in August and September—and provided free visit vouchers to those giving and receiving shots.
Announcing Animal Additions (and an Alteration)
Our Aquarium family grew and changed a bit this year. In February, we announced that Kai, a juvenile green sea turtle, had joined us from South Carolina Aquarium. Because of her buoyancy control issues, Kai was deemed non-releasable by the National Oceanic and Atmospheric Administration. Since she arrived, a cross-departmental team has been fine-tuning an innovative weight system for her shell to allow her to swim and dive normally again.
In August, Zuri the zebra shark became the newest resident of Blacktip Reef. Born in January 2016 at Shedd Aquarium in Chicago, Zuri came to us from Columbus Zoo and Aquarium in Ohio.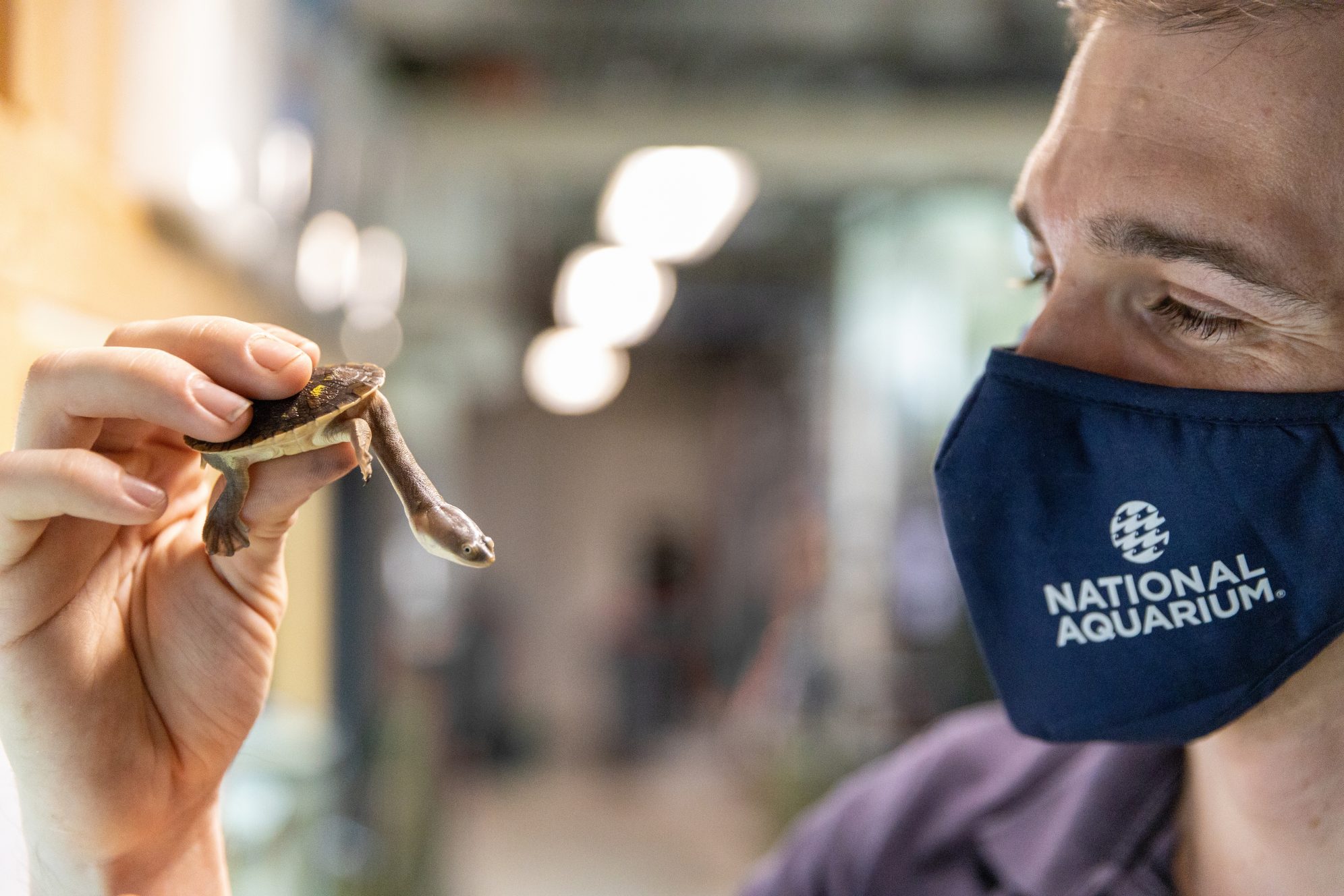 In addition to these two newcomers, we welcomed some newborns this year, too. There was a bit of a turtle baby boom behind the scenes of Australia: Wild Extremes, with the addition of eight rare sandstone long-neck turtle hatchlings—believed to be the first to hatch at any aquarium or zoo in the world—as well as 12 Northern red-faced turtle hatchlings. In September, we also welcomed Orzo the puffling to our North Atlantic to the Pacific habitat.
Another big animal story of 2021 came about when our team noticed that Cena, the humphead wrasse in Blacktip Reef, was undergoing some dramatic changes in her coloring and size. They determined that she's in the process of changing sexes and becoming a supermale, a phenomenon that, while not unusual in the fish world, is fascinating all the same.
Accepting Awards and Accolades
In August, the Aquarium was recognized by the Global Biorisk Advisory Council (GBAC) for its excellence in maintaining a clean and healthy facility throughout the COVID-19 pandemic. In October, we received the AIA/BAF (Baltimore Architecture Foundation) 2021 Golden Griffin Award, the equivalent of a lifetime achievement award.
Connecting With Students In Person and Online
Throughout 2021, our Education team provided a hybrid of in-person and online programs for students of all ages. They introduced a brand-new virtual field trip, Australian Adventure, for younger students, in addition to continuing to offer the popular Maryland: Mountains to the Sea virtual visit for older students. They also restarted Terrapins in the Classroom with 40 terrapins assigned to classrooms throughout the state of Maryland and welcomed students back to the Aquarium through our Henry Hall Fellowship, Henry Hall Summer Scholars and Youth Exhibit Guide programs.
And that's not all! Check out our 2021 conservation wins and stay tuned for our National Aquarium Animal Rescue 2021 recap coming soon.
Subscribe To Our Newsletter
Sign up to receive updates on animals, news and events.