Rescue to Release, Part 4
The final stage in a rescued sea turtle's journey is release.
Multimedia
•
Conservation
For every rescue sea turtle that's undergoing rehabilitation at the National Aquarium, there's always the same end goal: release.
Every year, National Aquarium Animal Rescue cares for dozens of cold-stunned sea turtles after they strand on the shores of Cape Cod amid cold weather snaps. Often suffering from pneumonia and infections when rescued in Massachusetts, the turtles are transported to the Aquarium in Baltimore for long-term treatment.
While our team's first priority is to create individualized treatment plans to cure these turtle's ailments, at the same time, they begin tracking each patient's progress in preparation for the first release of the season in February.
Release dates in the months of February, March and April are set by our team more than a year in advance so rehabilitation partners—including Virginia Aquarium and New York Marine Rescue Center—can plan which of their own rescue turtle patients will be joining the release.
Several weeks before each of these scheduled releases, the team begins identifying which patients are "behaviorally" doing well—for example, those that are eating enough, foraging for food and consistently gaining weight and strength. Then, for these turtles, Animal Rescue looks at data collected by Animal Health to ensure blood values are free of infection, X-rays don't show signs of pneumonia and any external wounds have healed.
As expected, there are also a lot of details involved in planning the logistics of each release. At the beginning of the year, because of water temperatures, releases take place a 14-hour drive from Baltimore in Florida.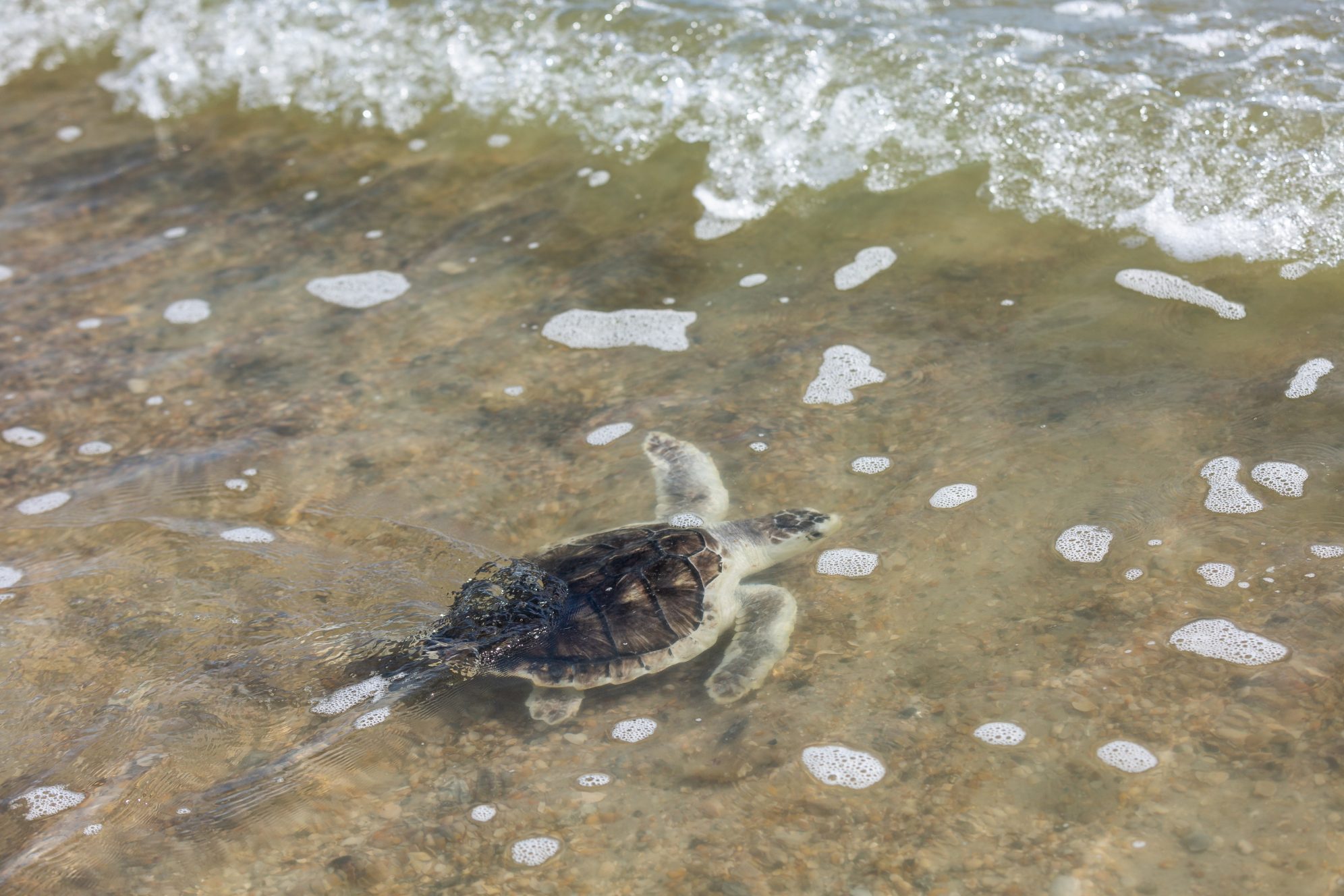 Animal Rescue creates a "turtle seating chart" for the transport vehicles to map out how many cars—and drivers—will be needed for each release. Husbandry aides pack turtle transport totes—full of thermometers, syringes, ointment, gauze and more—in case of any emergencies during the drive. Staff must also coordinate with each state along the way to let them know they'll be traveling through with endangered animals in tow.
The team usually sets out for Florida around 9 pm the night before the release, after all turtles have received fluids and their final check-ups and weigh-ins. After driving through the night—sometimes making a stop along the way if temperatures allow to check on the turtles—the team arrives at the release site, which is determined by the Florida Fish and Wildlife Conservation Commission.
One-by-one, the turtles are walked down to the shoreline and released back into the ocean. For the team members that spent months caring for these turtles, it can be a bittersweet, but rewarding, culmination of their hard work.
Rescue to Release
More in This Series
Support the National Aquarium
Together, we can change the way humanity cares for our ocean planet.