Save Wildlife and Habitats
We practice the highest standards of animal care and are a leader in animal welfare—both inside the Aquarium and out. We protect wildlife and the places they live.
Our staff and volunteers inspire diverse audiences to appreciate humanity's connection to and responsibility for maintaining healthy ecosystems and restoring critical habitat. We achieve this by promoting environmental stewardship and being a leader in animal care and welfare.
Pollution and the effects of climate change—including more frequent and intense weather events, sea level rise and ocean acidification—harm wildlife. The latest United Nations Biodiversity Report found that 1 million plant and animal species are on the verge of extinction—more than during any other period in human history.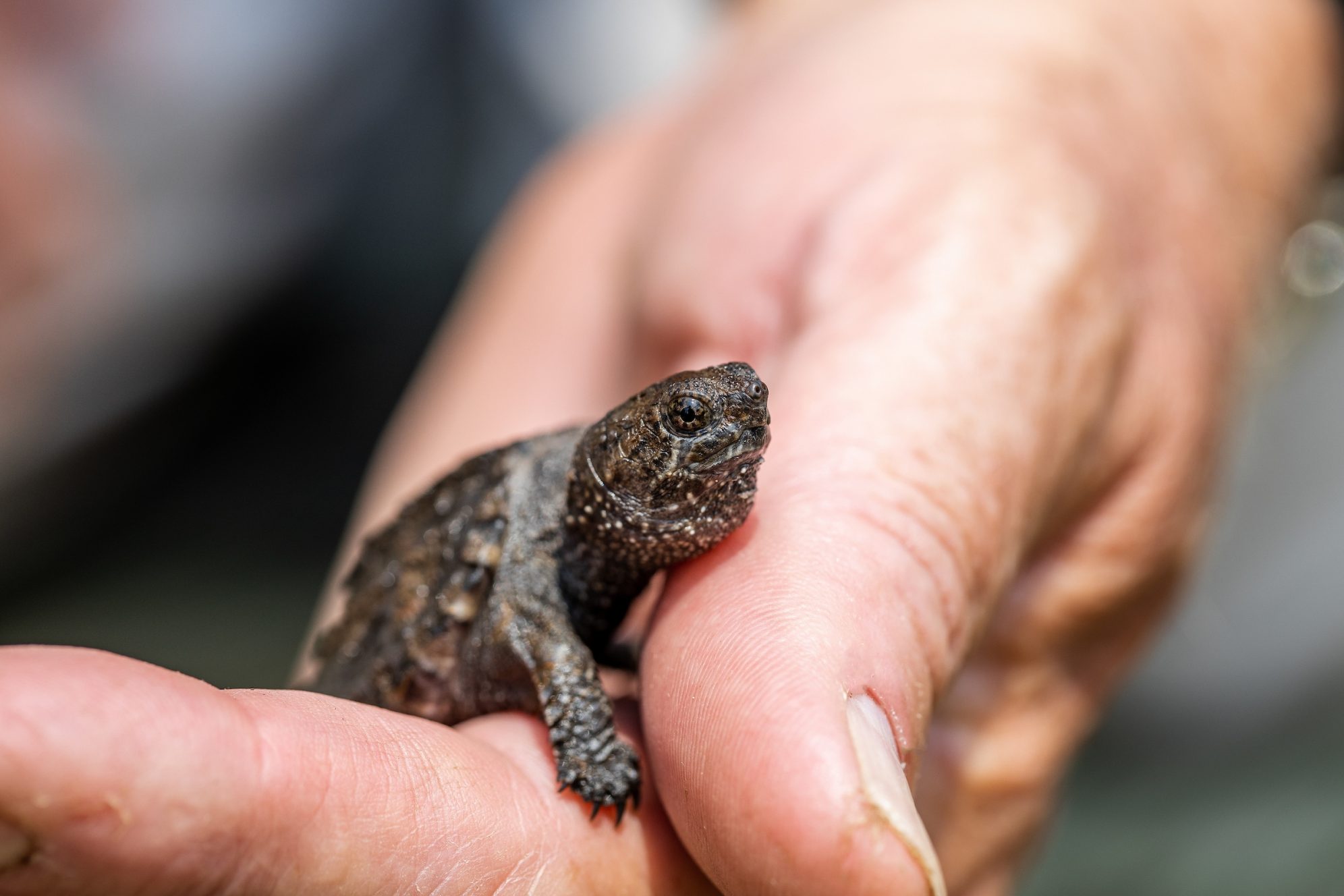 Connection to Nature
As the oceanographer Sylvia Earle said, "Knowing is the key to caring, and with caring there is hope that people will be motivated to take positive actions." More than a million people visit the National Aquarium each year, and our goal is to help each of them understand and appreciate the natural world. We do this through our exhibits and youth education programs as well as community science events, where we invite people to "get nerdy with nature" by joining us for Biohut inventories in the harbor outside the Aquarium, BioBlitz events at Masonville Cove, Fort McHenry Field Days, City Nature Challenge and more.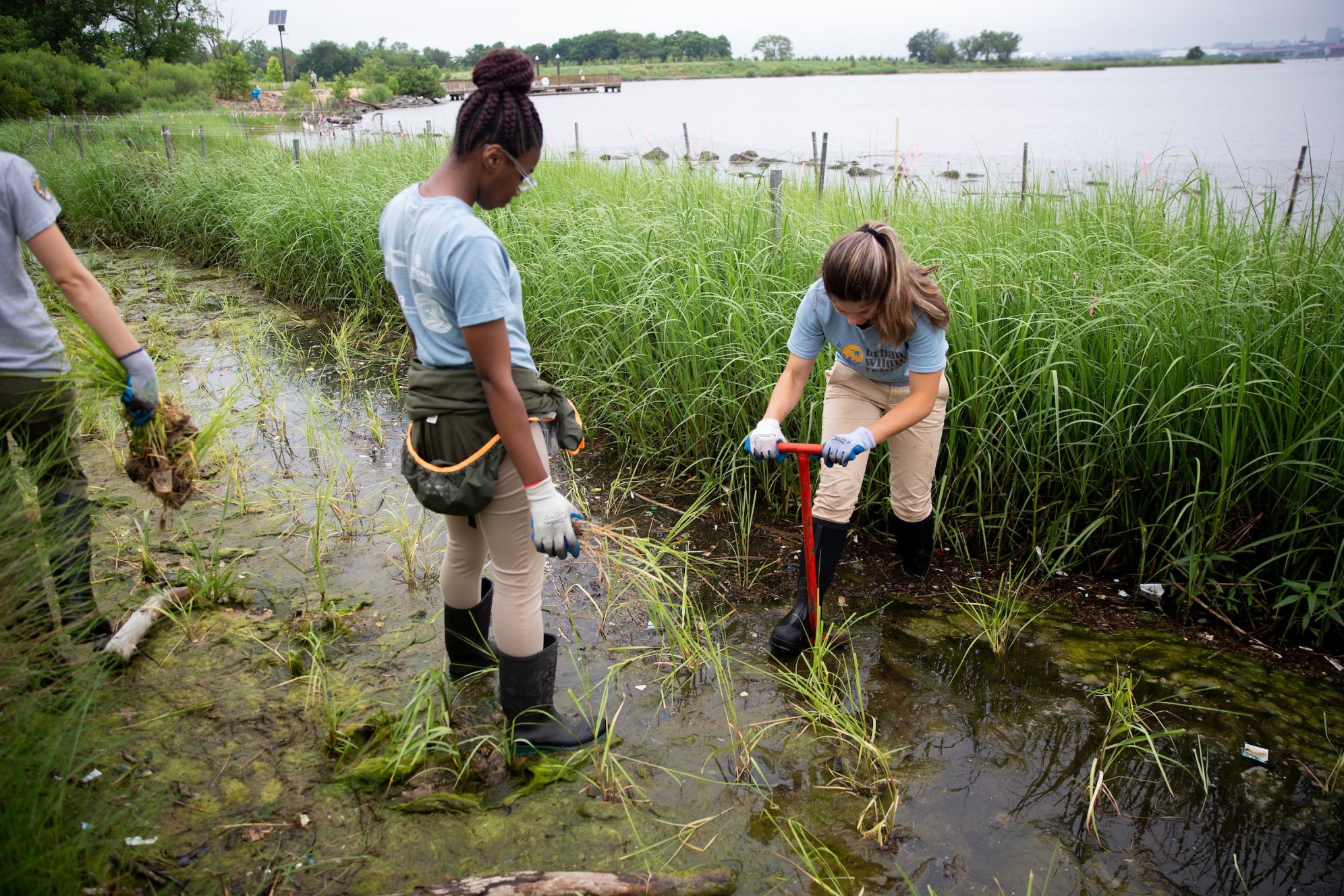 Environmental Stewardship
The Aquarium engages people in scientific investigation and hands-on conservation action throughout the Chesapeake Bay watershed, including restoring tidal marshes, planting trees and installing native plant gardens. We are a partner in the National Wildlife Federation's Garden for Wildlife certification initiative. We also advocate for legislation that protects wildlife, like the Endangered Species Act and Clean Water Act, implement sustainable business practices and more.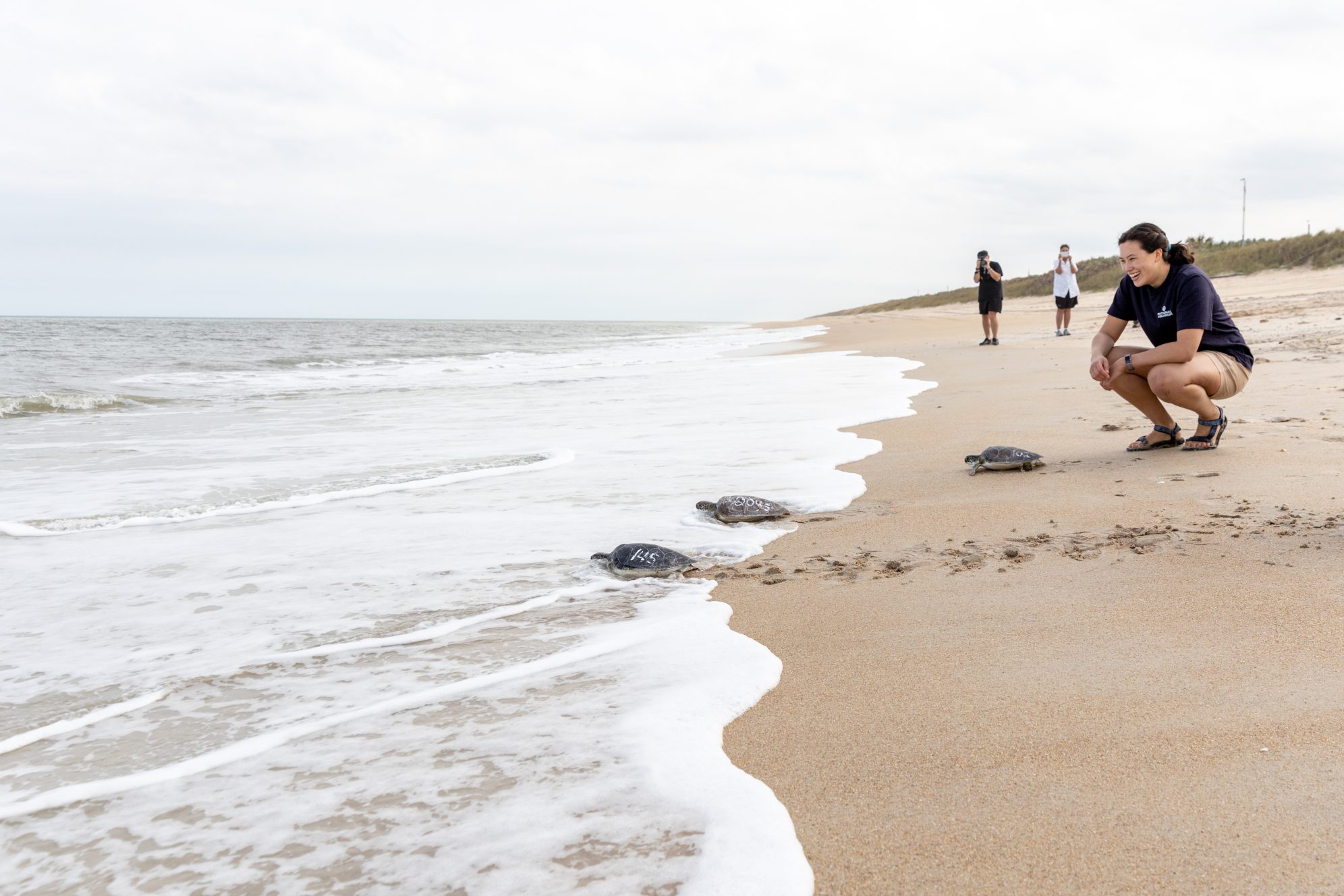 Animal Care and Welfare
We not only provide the best care possible for the animals at the Aquarium and the rescued seals and sea turtles we rehabilitate and release each year, we also care for wildlife by maintaining, restoring and protecting wild habitats. This includes promoting healthy water in the Inner Harbor and throughout the Chesapeake Bay watershed through our waterfront campus project and floating wetlands, removing debris from waterways and shorelines, and advocating for public policies that protect animals and the places they live.
One example of this advocacy in action is our work to encourage Congress to pass the Sea Turtle Rescue Assistance Act, which would establish a federal grant program to provide critical funding to support organizations like ours that respond to rehabilitate federally protected, endangered sea turtles. The National Aquarium—alongside the New England Aquarium and South Carolina Aquarium—has catalyzed a national effort by dozens of organizations across the country to urge Congress to pass this bipartisan legislation.
Support Sea Turtle Conservation
Sign the pledge to urge Congress to pass the Sea Turtle Rescue Assistance Act and support stronger federal funding for sea turtle stranding response and rehabilitation.
The need for organizations that rescue and rehabilitate federally protected, endangered sea turtles continue to grow—but little to no direct federal support currently exists for this crucial conservation work.
Initiatives
How We Act On Our Conservation Goals
We act on our conservation goals by protecting and restoring the environment, advocating and caring for animals, and educating and empowering people.
Support the National Aquarium
Together, we can change the way humanity cares for our ocean planet.
Get Involved
Volunteer With Our Conservation Team!
Let's take this outside. Join the National Aquarium as we remove plastic pollution from habitats, plant wetland grasses and native gardens, document local wildlife and more.