The Life and Legacy of Henry Hall
To learn more about National Aquarium visionary and benefactor Henry Hall, we spoke with two of his relatives—Elaine Tutman and her son Fred Tutman—who spent time with him during his life and knew him well.
In the 1970s, a local engineer and adventurer named Henry Hall was an important advocate for building an aquarium in Baltimore. Through his actions and support, he became an early leader for whom the National Aquarium's fellowship and summer camp education programs are named today. We know that he helped rally public support and raise funds before the Aquarium opened, that he served as a consultant as the concept for the Aquarium developed, and that he donated rare freshwater tropical fish worth more than $10,000 before the opening. He was elected to the Aquarium's Board of Directors but died in 1979 before he was able to serve.
To learn more about who Henry Hall was, we spoke with two of his relatives—87-year-old Elaine Tutman and her son, Fred Tutman, who founded and heads the Patuxent Riverkeeper organization. Henry was the brother of Elaine's grandmother, Mary Eva Hall Jones, making him Elaine's great-uncle and Fred's great-great-uncle. Both Elaine and Fred spent time with Henry during his life and knew him well.
A Study in Contrasts
According to Elaine and Fred, Henry was a study in contrasts—he had a deep love of the natural world, but he was also a tinkerer with a mechanical mind, fascinated by gadgets and machines. He was born on a farm and was at home in the country, but Baltimore City later became his home. He was Black but could pass for white, which he did if it was advantageous to him, which at times it was, living as he did through segregation. Those contrasts were threaded through with steady kindness and generosity, and an appreciation for education, family and his Christian faith.
In various aspects of his life, he could see a way forward and went to work creating pathways, building bridges and removing obstacles so others could follow.
To Elaine and Fred, he was Uncle Choog. His brother, Victor, with whom he remained very close throughout his entire life, was Uncle Vic. Elaine says, "My guess is that he was probably called Sugar as a child—in Black families, there's always a kid called Sugar—and that may have morphed into Shug, which somehow became Choog."
Henry was born on April 23, 1896, on a farm in Anne Arundel County, Maryland, owned by the family of Johns Hopkins, the philanthropist for whom the Baltimore hospital and university are named. The farm was likely Whites Hall (or Whitehall), where Johns Hopkins himself was born in 1795. The Hall family worked on the farm growing produce, which they would take to Lexington Market to sell, using teams of mules to get there.
While the Hopkins family were slaveholders—the subject of an ongoing research initiative at Johns Hopkins University—Elaine says that the members of the family who lived and worked on the farm, even before the 13th amendment was passed in 1865, were not enslaved. "According to Victor Hall, they were free people who were paid for their labor and encouraged to get a basic education and beyond," she says.
According to genealogical research undertaken by a member of Elaine and Fred's family, Henry and his siblings—brothers Victor, William, John, Joe and Curtis and sister Mary Eva—were the grandchildren of William H. Johnson, a free man of African and Native American heritage, and his wife, Mary Ellen. William was a skilled iron worker who made carriages for the Hopkins family, two of which are on display at a museum in Blackstone, Virginia. William and Mary Ellen's daughter, Ella Johnson, was Henry's mother; his father was Plummer Hall.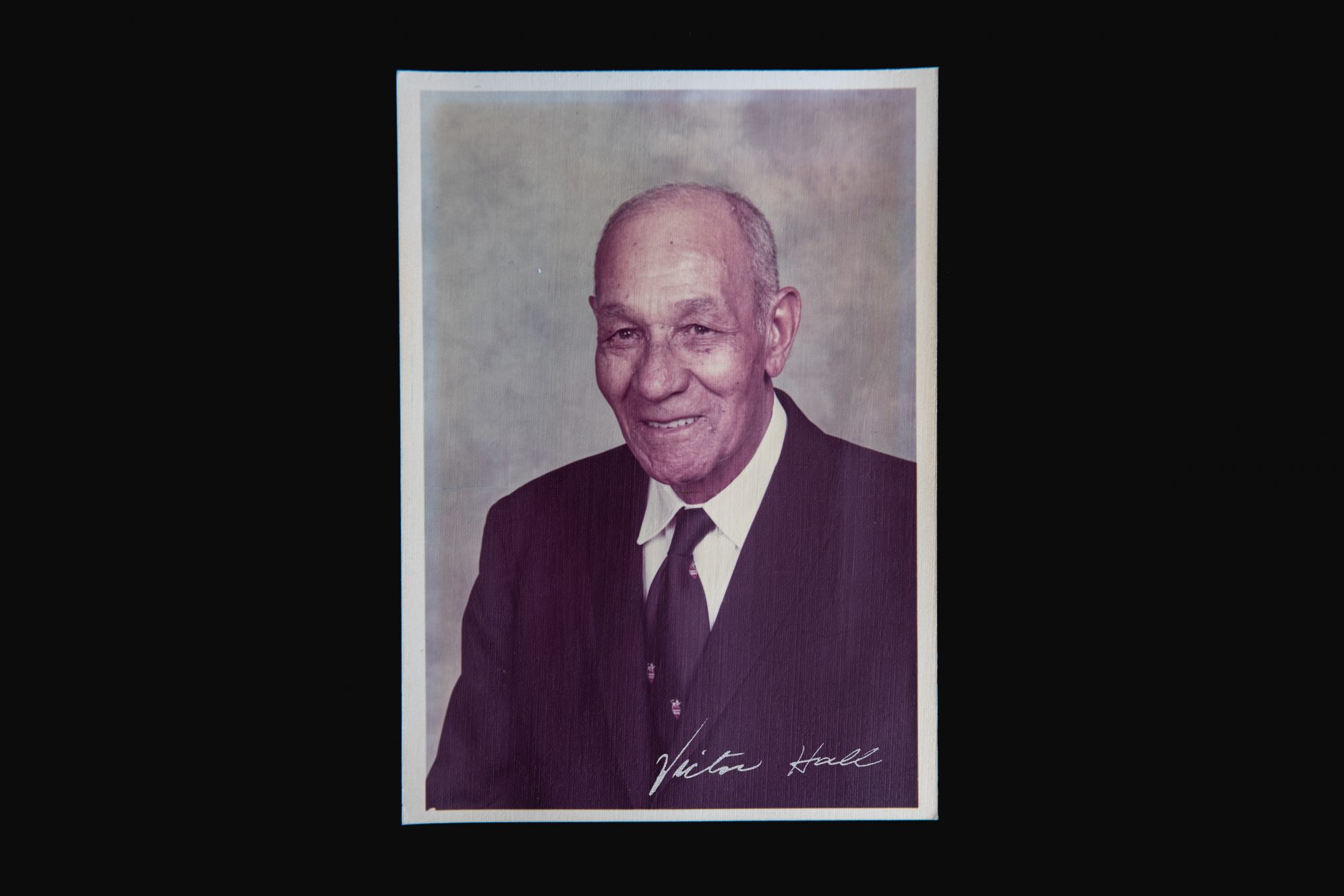 "An Amiable, Outgoing Person"
Henry and Victor were both well-educated and had careers as licensed electricians and stationary engineers. Henry graduated from Frederick Douglass High School and, after starting his career at United Railroad and Electric Co. in 1913, eventually became the chief engineer at Provident Hospital in 1927. Provident Hospital, founded by Black physicians, provided medical care for Black patients as well as training for Black doctors and nurses. When Henry worked there, the hospital was located at 1514 Division Street, off Pennsylvania Avenue in West Baltimore.
There were few other Black men (and no women) working in the electrical and engineering fields at the time because they lacked access to apprenticeships and other training, so Henry was deliberate about creating opportunities, sharing his skills and knowledge by teaching free classes for Black men in his home and at rec centers. He eventually taught at Carver Vocational High School.
Victor worked as a stationary engineer at Provident Hospital as well, and the brothers lived together in the 400 block of Mosher Street, along with Henry's wife, Emma. Henry and Emma had two children, a daughter named Delores and a son named Roland.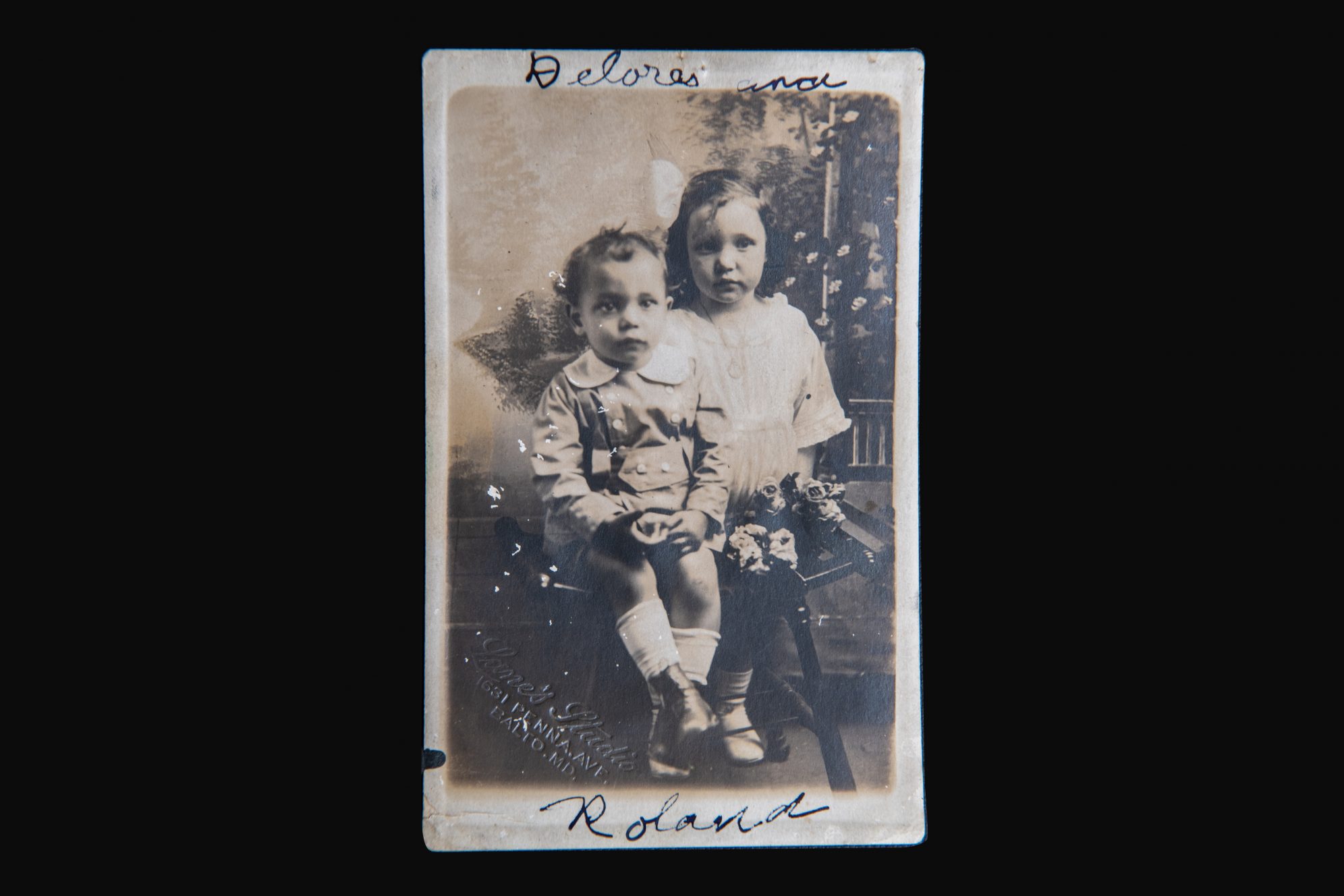 "Based on the ages of my mother and her sisters who were born around the same time as Delores and Roland, I believe they were born sometime between 1910 and 1920," Elaine says. "They both lived to adulthood but sadly died in the 1940s, leaving no grandchildren for Henry and Emma."
Instead, his nieces and nephews and their children and grandchildren were the recipients of Henry's grandfatherly love and affection. Elaine lived with her grandmother on their family farm near Upper Marlboro in the 1930s and 40s. "Uncle Choog visited his sister Mary Eva Hall Jones—my granny—at least four times a year. In fall, he would spend a few days hunting rabbits on the farm," she remembers. "He was an amiable, outgoing person; not grouchy or cantankerous or arrogant. Everybody liked him. When he came out to hunt, he'd bring gifts, like cases of root beer and ginger ale. And he liked to do card tricks for us. He would pull quarters and sometimes a silver dollar from behind our ears, to our amazement."
Later on, as a college student studying biology at Morgan State University from 1953 to 1957, Elaine says her uncles and aunt were supportive of her. "Because they lived in Baltimore, they were pleased that I was going to college in their city."
Fred, who also grew up on his family's farm in Upper Marlboro, met the Halls later, as a teenager. "My father was a Baltimore guy; he wanted my sisters and me to be exposed to what he had been exposed to growing up, because we were children of the country," he says. "The Baltimore cousins were sent to visit us some summers, and other summers we were sent to Baltimore to visit with them. When they came to boondocks where we were, they were appalled that there were no streetlights and afraid of scary things that might live in the woods. When we went to city, we had an entirely different type of experience."
During his summer visits, Fred spent time with his Uncle Choog and helped feed the tropical fish he kept in tanks lining the walls from floor to ceiling of his basement on Mosher Street. He built the tanks himself—the biggest a 300-gallon mammoth—and used his expertise as an electrician to wire the room to power all the lights and filters. (And trains. Victor's hobby was miniature trains, so the fish tanks all faced an elaborate train garden in the middle of the room.)
"Feeding was an exhaustive process," Fred recalls. "He was very clued into the particular needs of each species he had." He also had a pond in the backyard where he kept goldfish.
Vision for an Aquarium in Baltimore
According to Elaine, Henry had long dreamed that one day there would be an aquarium in Baltimore. He traveled all over the world to see, learn about and collect tropical fish, and he wanted everyone to be able to view and appreciate them as he did. He helped build public support for the Aquarium by displaying rare fish at the Maryland Science Center at the Inner Harbor in the mid-1970s. His collection, which included a freshwater shark, electric eel and African lungfish and was estimated to be worth $10,000 at the time, was donated in support of the National Aquarium campaign in 1977.
The fact that he'd been able to travel to places like South America at the time that he did was quite remarkable.
"He looked like a white man, which allowed him to travel around freely and do things other Black people couldn't, like stay in certain hotels," Elaine says. But she makes clear that there should be no mistake about who Henry Hall was and how he saw himself. "Black is a culture, traditions, who your family members are. He was a Black man, and he made a point of helping other Black people throughout his life."
Fred—who has committed his life to conservation and whose career has spanned media, advocacy, law and public speaking—feels that his uncles were defining influences for him. "Choog and Victor broadened my lens. These were guys who went their own way, called their own shots. They did exactly what they wanted to do with their lives. It was formative for me—watching their moves and understanding my place in the world."
During one of his Baltimore summers, Fred also met Dr. Herbert Frisby and learned about the explorer Matthew Henson. In his mind, the four men are interlinked. "In Baltimore, I was exposed to people doing stuff I never thought was possible. I believe the seeds for some of my subsequent adventures were planted in these Baltimore experiences."
Legacy of Learning
Planting seeds through experiences is at the heart of the National Aquarium's mission, and of the Henry Hall Summer Scholars and Henry Hall Fellowship programs. In 1982, the year after the Aquarium opened, its leaders created the Henry Hall Endowment Fund to carry on his legacy of learning and community involvement through free educational opportunities for Baltimore students centered on the environment and marine science. A sustainable draw from the initial endowment is augmented each year by generous gifts, grants and sponsorships from friends of the Aquarium who share our commitment to keeping these programs free for families and students.
Hands-On Learning, Beyond Baltimore
Empowerment Through Experience
More than 200 Baltimore students embarked on adventure in 2016 through the National Aquarium's Henry Hall Summer Scholars program, visiting Maine, Florida, Louisiana and Maryland's Eastern Shore to gain a deeper understanding of the connection they—and all of us—share with water.
Through Henry Hall Summer Scholars, Baltimore City Public Schools students in grades 5 through 12 spend a week exploring aquatic ecosystems from Florida to Maine. This summer, younger students investigated the Inner Harbor and Chesapeake Bay, while older students studied one of the largest freshwater lakes in the world at Lake Erie in Pennsylvania; the biodiversity of a barrier island on the Outer Banks of North Carolina; sea turtles on Jekyll Island in Georgia; and Atlantic puffins and other aquatic life on Maine's rocky southern coast. Shorter excursions this summer included opportunities for students to tag sharks in Ocean City, Maryland, study coral reef ecology in the Florida Keys and find great white sharks in Cape Cod, Massachusetts.
All program costs as well as students' airfare, meals and lodging are covered so students can participate at no cost to their families. Students must apply and meet all program requirements. Once accepted, participants may also be eligible for one-year, $1,000 scholarships as they progress to college-level studies in biology, engineering, environmental science and aquatic science.
The endowment and donors also fund the Henry Hall Fellowship, an after-school work-study opportunity at the Aquarium for students in grades 10 through 12 at public schools in Baltimore City and Baltimore County. Fellows receive an attendance-based stipend as they study urban conservation issues, explore a variety of career pathways, and become advocates for environmental change in Baltimore. During their time as Henry Hall fellows, students develop skills and strategies to be leaders in urban conservation and environmental justice.
Elaine and Fred both believe Henry Hall would be proud of how the National Aquarium has evolved over its 40-plus-year history, and that the two Aquarium programs named in his honor are rooted in things he loved and valued most—nature, learning, access to education, and his city, Baltimore.
Fellowship Applications
All Baltimore City Public Schools and Baltimore County Public Schools students in grades 10 through 12 who are interested in urban conservation and environmental justice are encouraged to apply for the Henry Hall Fellowship.
Summer 2022
More Watermarks Stories
Support the National Aquarium
Your gift supports the highest level of animal care and advances research, education and conservation action.