Maryland, Our Maryland
In celebration of Maryland Day, we're taking a look at some of our fair state's natural treasures—and we hope you will, too!
When it comes to homegrown pride, nobody loves anything as much as Marylanders love, well, Maryland—and for good reason! We've got iconic sports teams, the nation's preeminent state reptile (we see you, diamondback terrapins!) and picnic tables covered in paper and fresh steamed crabs—as well as a rather notable aquarium (ahem)! Whether you're a city slicker or a little bit country, a beachgoer or a snowy ski bird, you've come to the right place!
It makes sense that a state with so much rightful pride has designated a day to celebrate itself. On Maryland Day and always, this state is full of experiences and places that might exceed your expectations. Maryland has been referred to as "America in miniature" owing to our diverse natural landscapes, from the mountains and lakes of western Maryland to the soft, sandy Atlantic beaches of our eastern shoreline. And we're all about some water! As our state anthem, "Maryland, My Maryland," decrees, "from hill to hill, from creek to creek, Potomac calls to Chesapeake." We're getting into the spirit of Maryland Day with this list of our favorite natural spaces and treasures, and we hope you'll join in by paying them a visit and discovering what Marylanders are so hopped up about!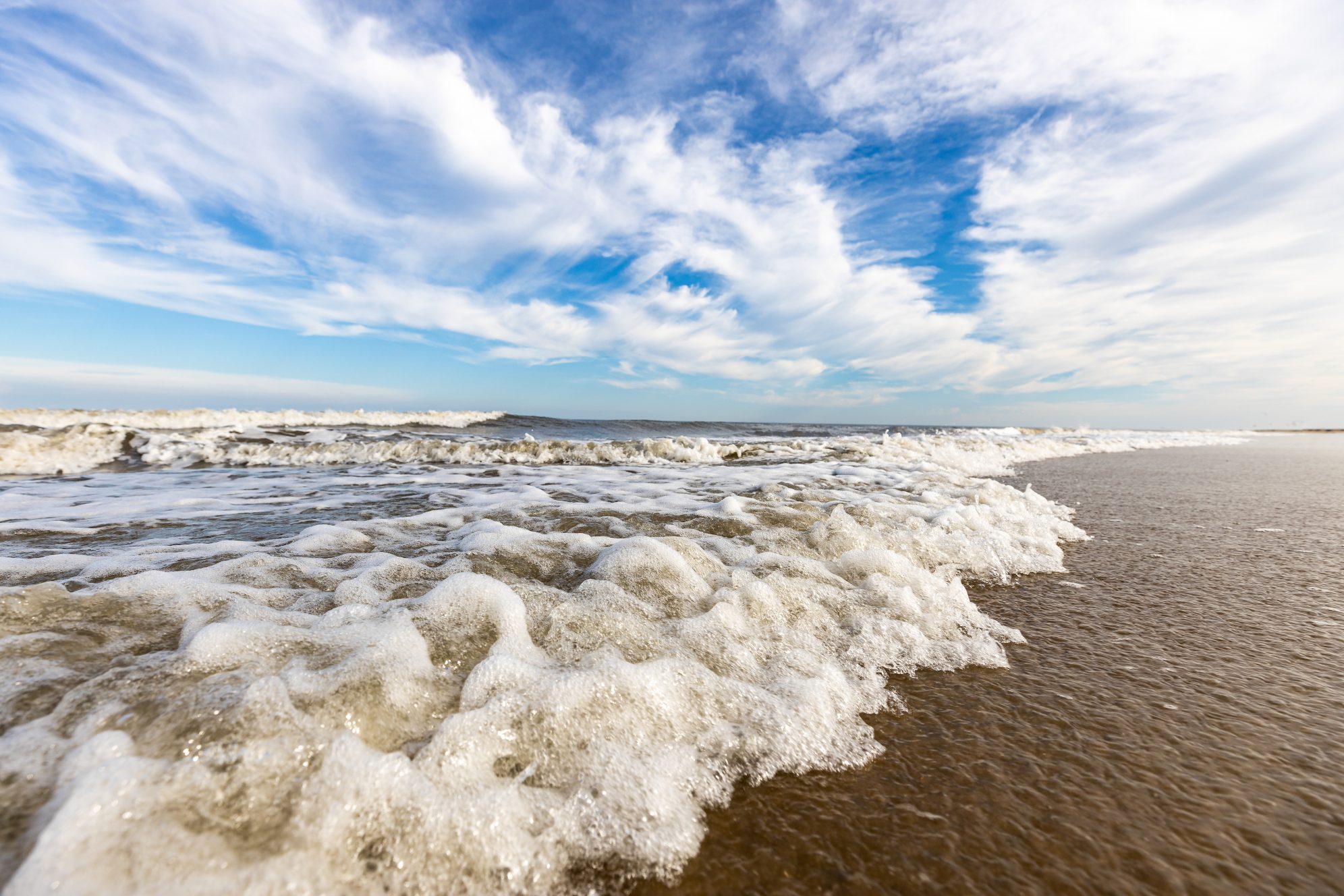 Assateague Island National Seashore
Known for free-roaming wild ponies and idyllic oceanfront camping, Assateague Island National Seashore is a protected area on the long barrier island that creates the southern tip of the Delmarva peninsula. Visitors wind their way through marshy trails, pine forests and sandy dunes, and hop over to the Virginia side of the island to investigate the working Assateague Lighthouse, which first shone its light onto the Atlantic Ocean in 1833. An overnight camping trip on Assateague Island is a Maryland rite of passage so popular with locals and visitors alike that you'd be smart to make reservations up to six months in advance. While you're there, hop in a kayak to explore local waterways or book a guided birdwatching adventure to peep a stunning array of water birds. Dedicated fans of our Animal Rescue team take note: Assateague is one of our favorite spots for releasing rehabilitated rescued sea turtles and seals!
Gunpowder Falls State Park
Covering over 18,000 acres of Baltimore and Harford counties, the six distinct areas that compose Gunpowder Falls State Park offer public recreation opportunities for all, from Chesapeake Bay beach access and designated fishing areas to more than 100 miles of hike-able trails. Watersport outfitters are available to help set up paddle boarding, kayaking and windsailing adventures for those eager to get out on the water. The actual falls for which the park is named are a gentle slope-style waterfall—referred to as "sliding board" falls—located in the park's Hereford area. Maryland football fans will appreciate their name—Ravens Falls—and adventurers will find them beckoning to be climbed on steamy summer days.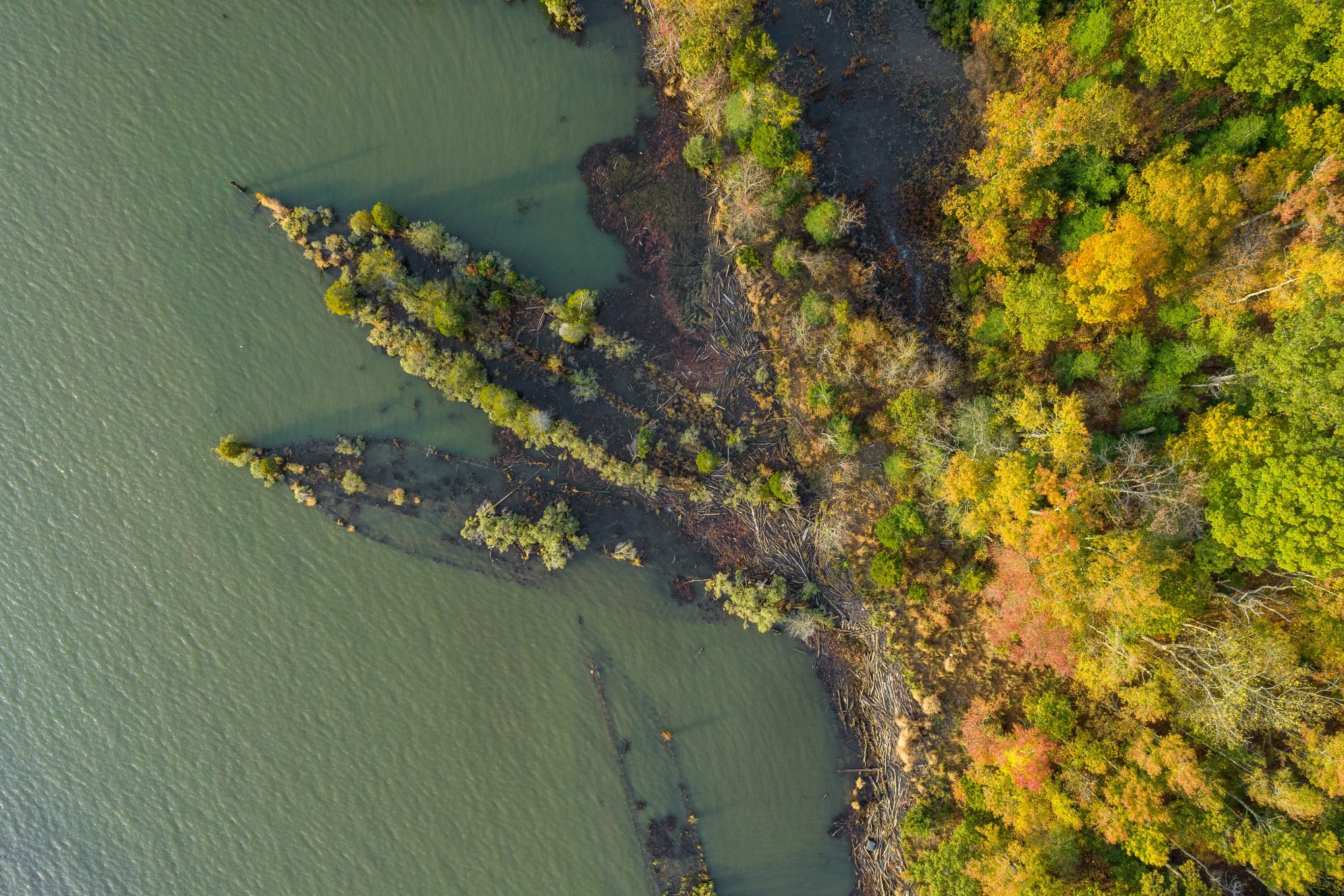 Mallows Bay National Marine Sanctuary
Mark this one as a hidden gem located in Charles County within a quick drive from Baltimore and Washington, D.C. Mallows Bay, designated as America's 14th national marine sanctuary in 2019, is home to one of the most substantial undisturbed shipwrecks in the world. Featuring the remains of more than 100 abandoned steamships and vessels, this 18-mile section of the Potomac River is an underwater graveyard monument to our nation's involvement in World War I nestled amidst striking wildlife viewing areas, fishing spots and recreational access points. Visitors can kayak directly over the sunken ghost fleet, clearly visible through the clear waters of the Potomac—an eerily beautiful view like nothing you've ever seen!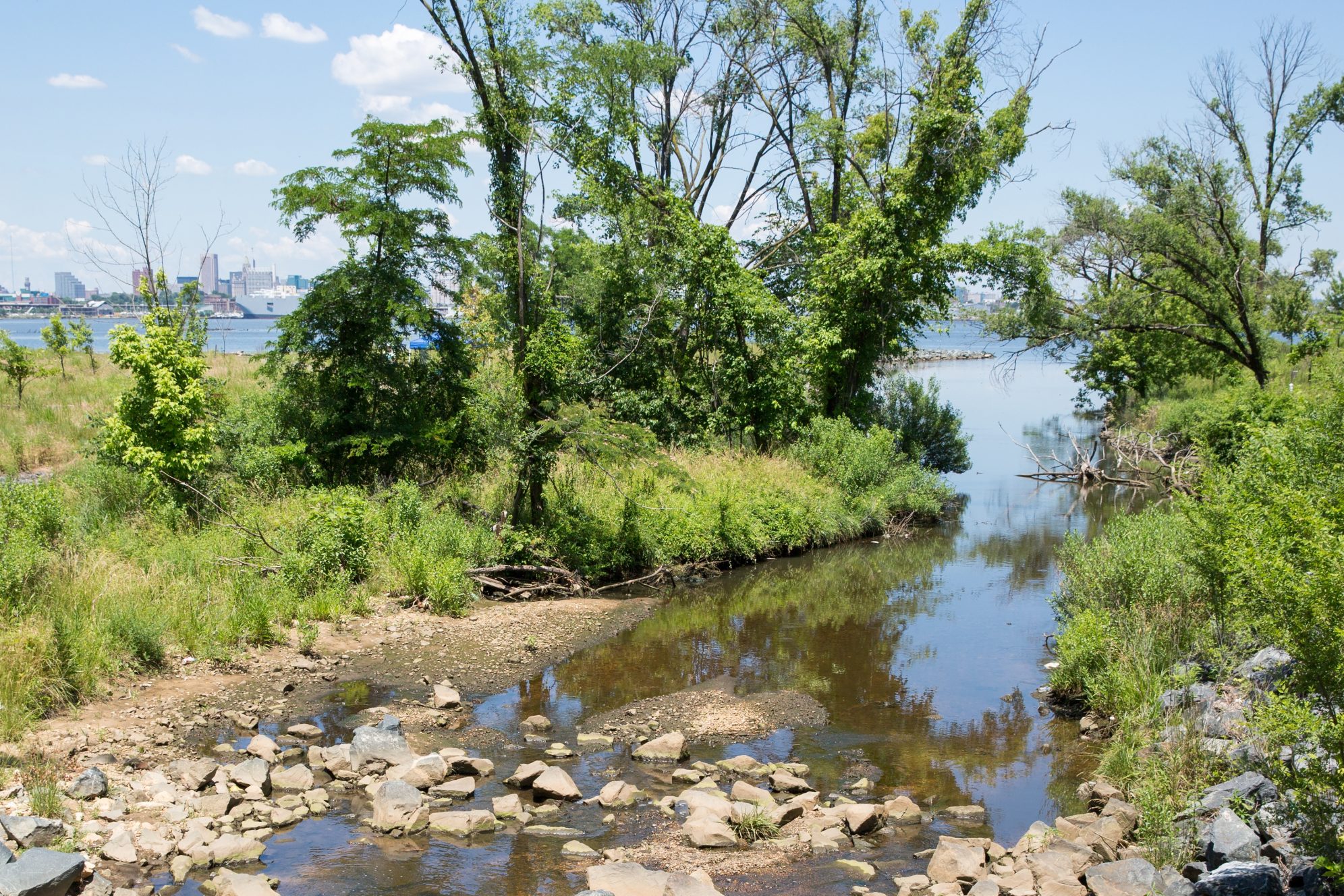 Masonville Cove
We know that when you think of natural spaces, downtown Baltimore is probably not the first thing that comes to mind, but perhaps it should be. Masonville Cove—the first certified Urban Wildlife Refuge Partnership in the United States—sits on the Middle Branch of the Patapsco River in South Baltimore and serves as an important habitat and resting stop for wildlife, especially migratory birds. Since 2009, the National Aquarium has collaborated with neighbors from Baltimore's Brooklyn and Curtis Bay communities as well as the Maryland Port Administration, Maryland Environmental Service, U.S. Fish and Wildlife Service and Living Classrooms in powering the Masonville Cove Environmental Education Center (it's open to the public!), where we host workshops and debris cleanups, plant pollinator gardens and host community science events. But we're not the only ones who value this beautiful, protected space; our staff watches eagerly every spring for the return of a pair of bald eagles that have returned to nest and raise eaglets at Masonville for four consecutive years.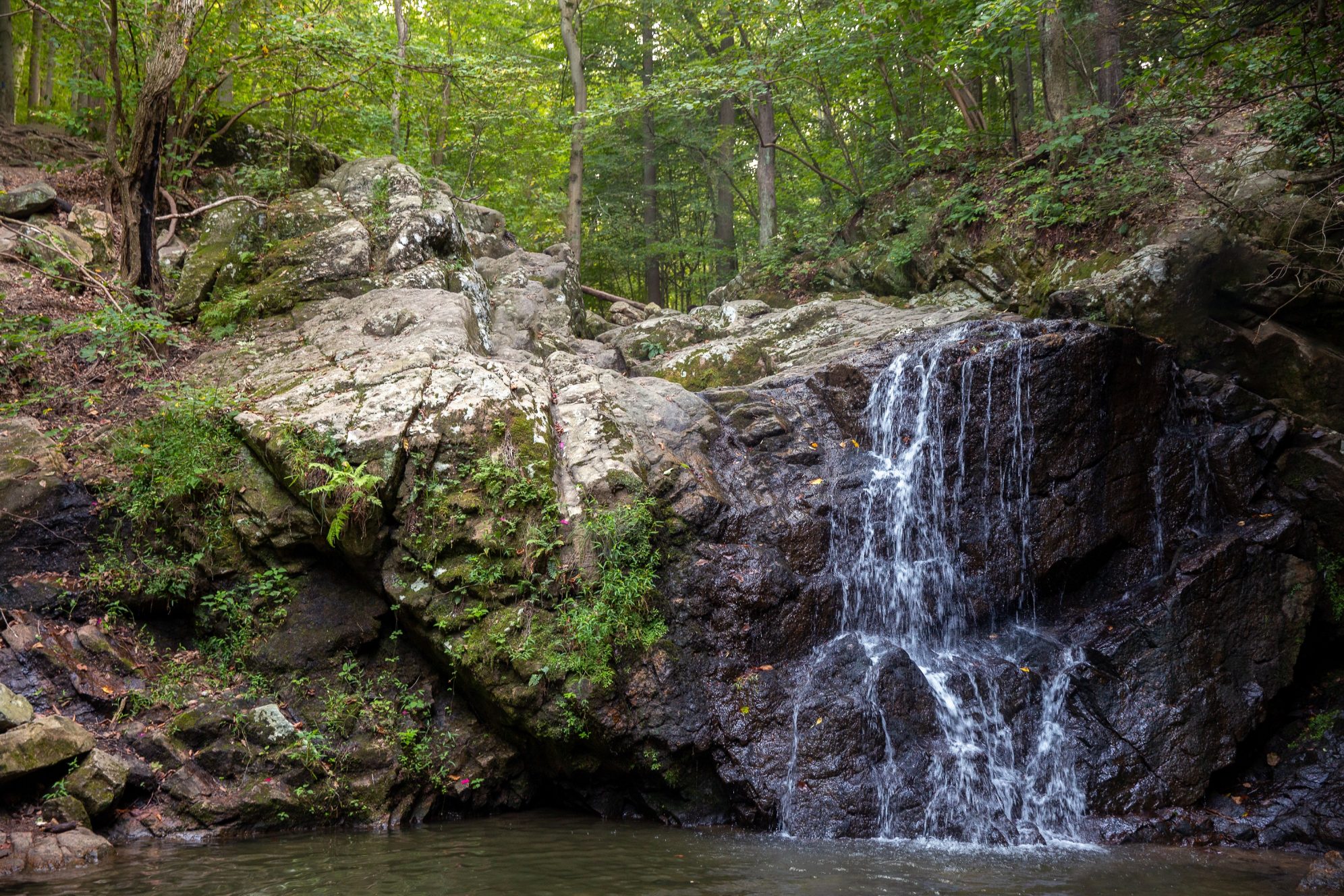 Patapsco Valley State Park
Extending along 32 miles of the Patapsco River south and west of Baltimore City, spanning Baltimore, Howard and Carroll counties, Patapsco Valley State Park offers visitors 14,000 acres of established recreation areas and peaceful wild spaces, with the most popular access points in the Columbia/Ellicott City area. Patapsco Valley is home to designated fishing areas, well-established hiking trails, campgrounds, picnic areas, playgrounds, and river access areas for kayaking, canoeing and swimming historic, as well as eerily beautiful, ruins left from the area's bygone facilities and industrial past. There are even historic "swinging" foot bridges that allow hikers to cross the Patapsco on foot high above the rushing waters. Don't miss Cascade Falls, gently descending a 10-to-15-foot face, accessible by way of a marked trail from the Orange Grove area of the park.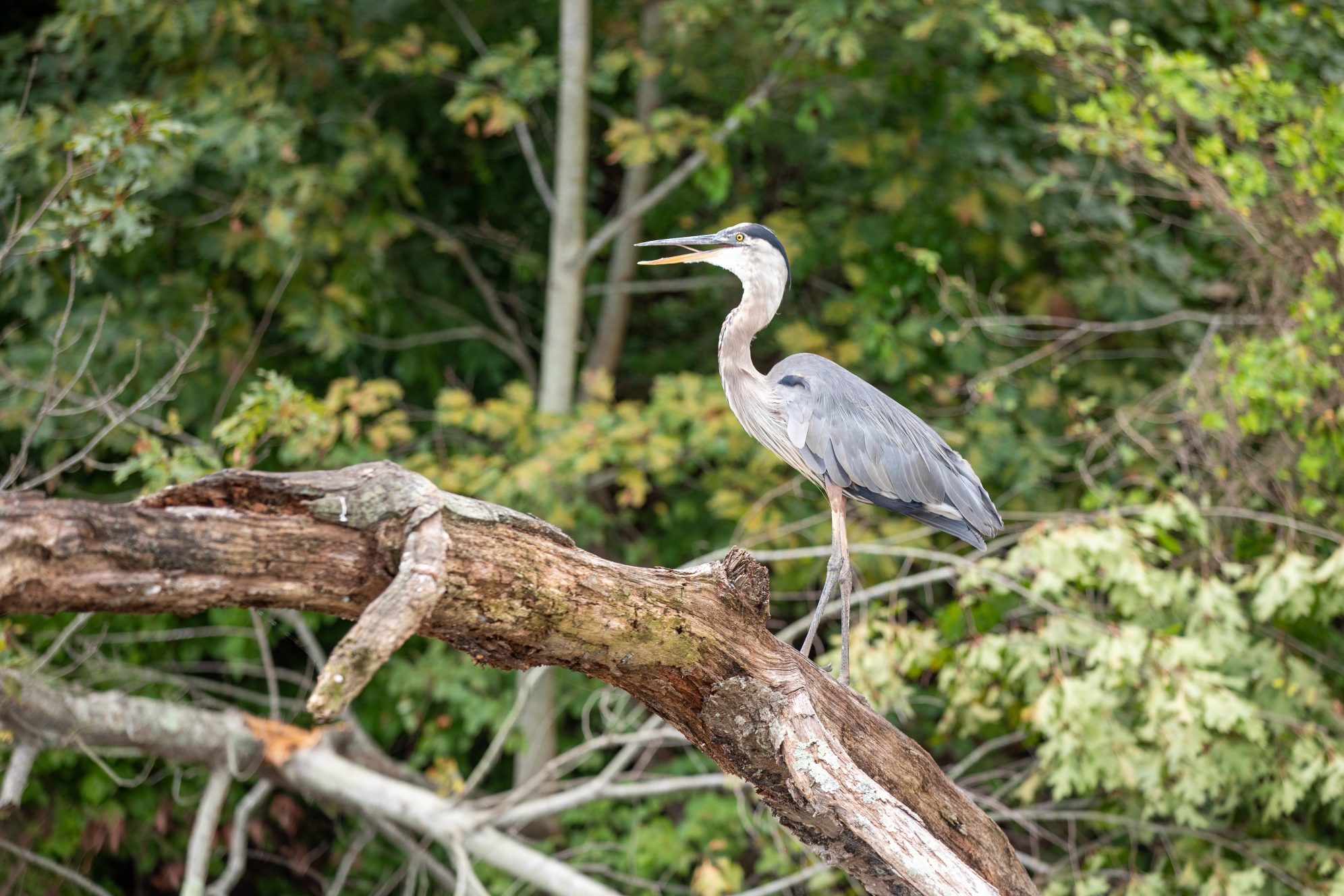 Patuxent River Park
A treasured tract of scenic waterfront along the Patuxent River in Montgomery, Howard and Prince Georges counties, Patuxent River Park offers access to pristine spaces for fishing and water access, as well as horseback riding, hiking and mountain biking on well-established but unmarked trails. The park is a haven for birdwatchers, with ospreys, blackbirds, bitterns, great blue herons and small marsh birds known as soras that feast upon the park's wild rice crops to fuel up for their migratory routes to Florida and the Caribbean that they complete at speeds of about 50 miles per hour. And yes, we did say wild rice; the park's Jug Bay area boasts a rich organic soil ideal for growing wild rice crops, which in turn clean the waters in which they grow while promoting clean air and ideal conditions for a remarkable array of wildlife—from flying pollinators to fishes and birds. The wild rice habitat—once down to about 30 or 40 acres as recently as 1999—now takes up more than 280 acres and secures this area's stunning natural beauty.
Subscribe To Our Newsletter
Sign up to receive updates on animals, news and events.