2020 Recap: Baby Animals
Shelled, finned, feathered and scaled—cuteness came in all shapes and sizes in 2020.
During such a challenging year, we took every available opportunity to focus on the positive. Luckily for us, there were plenty of baby animal arrivals to celebrate in 2020!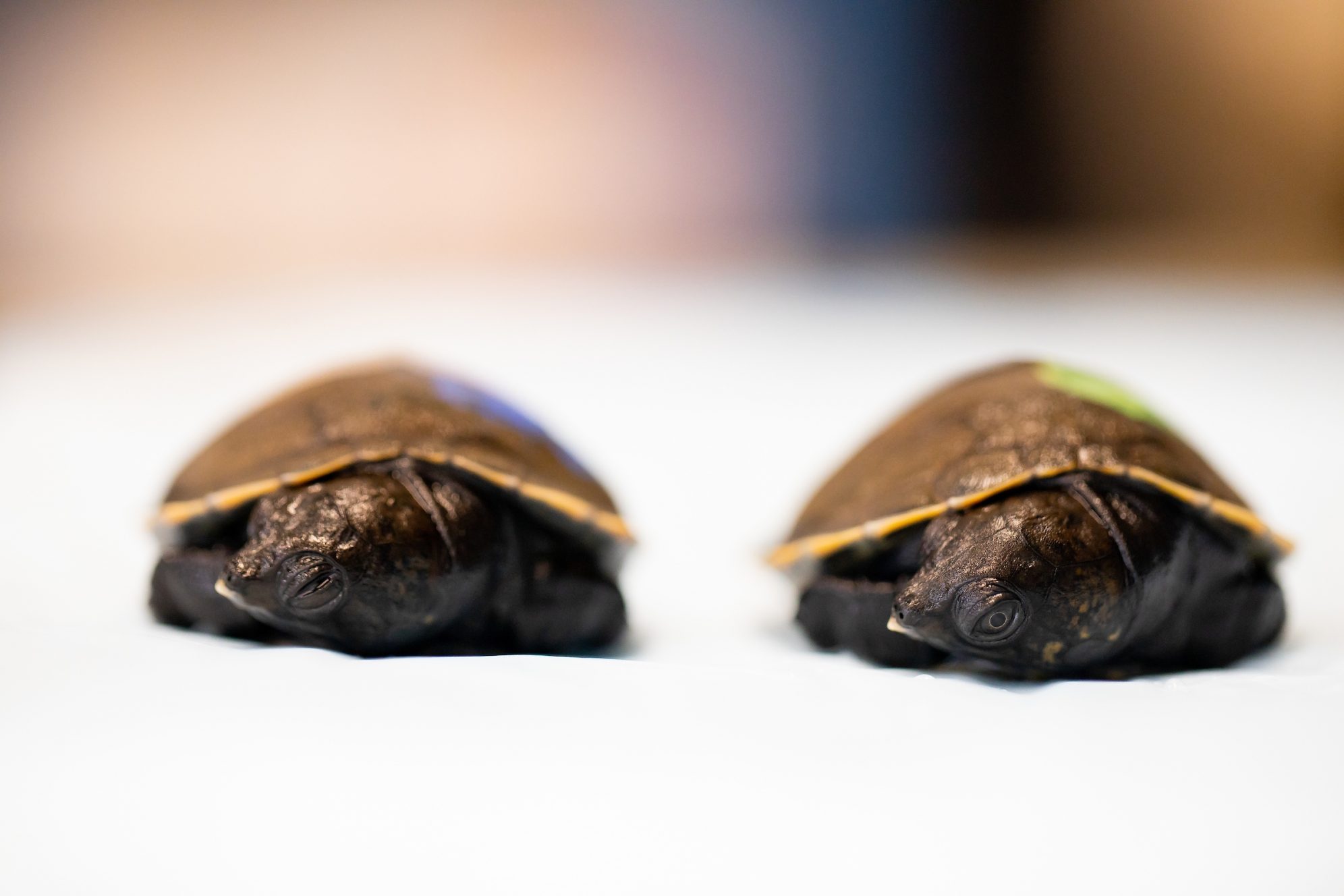 Big-Headed Babies
In late May, Amazon River Forest herpetologists were delighted to discover that two big-headed Amazon River turtles had hatched in our incubator! The hatchlings emerged from eggs that were laid in February, and they were incubated for about 100 days before hatching.
These turtles' diets consist of earthworms, fish and small crickets; as they age, their diet will expand to include fruits and aquatic plants.
The natural range of this species includes Brazil, Colombia, French Guiana, Venezuela and Ecuador. According to the IUCN Red List, they are considered a vulnerable species.
This is the second time we've welcomed big-headed babies to the Amazon River Forest—four of these turtles hatched at the Aquarium in 2014, and it is believed that this was the first time this species was successfully hatched in North America.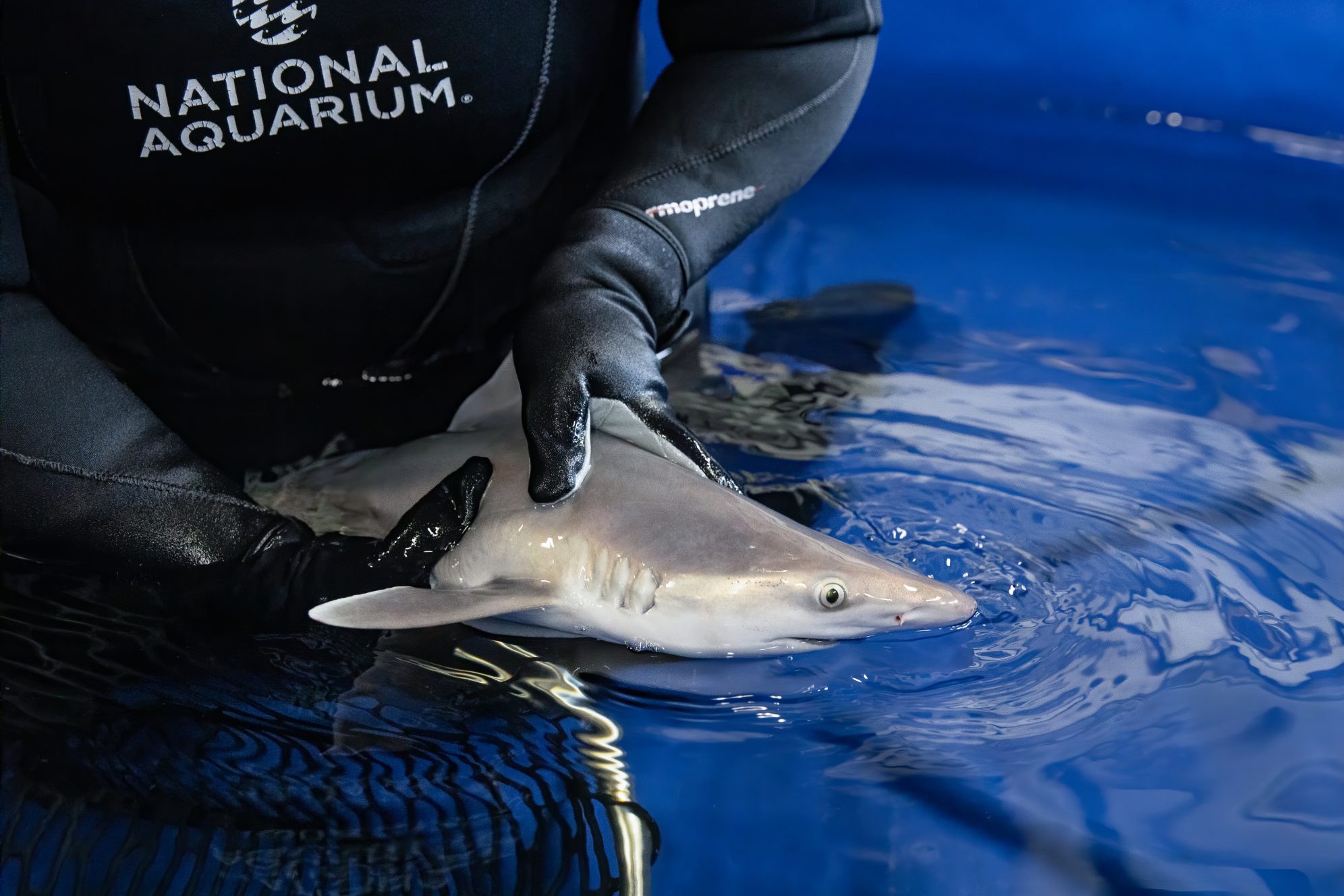 An Exciting Pup-date
May was a big month for animal babies at the Aquarium! On the morning of May 27, Animal Care and Welfare staff were greeted with five sandbar shark pups in Shark Alley, marking the first time in seven years that we've had baby sandbar sharks in our care. Upon their arrival, these pups were measuring about 2 feet in length; adults of this species can grow to be as long as 8 feet. Their diet consists of shrimp, squid and mackerel, although our experts report that they're partial to mackerel.
In August, after a full veterinary exam, the shark pups made the move from our main Aquarium building to the Animal Care and Rescue Center. They'll stay at the ACRC until they're ready to be transported to peer institutions for long-term care.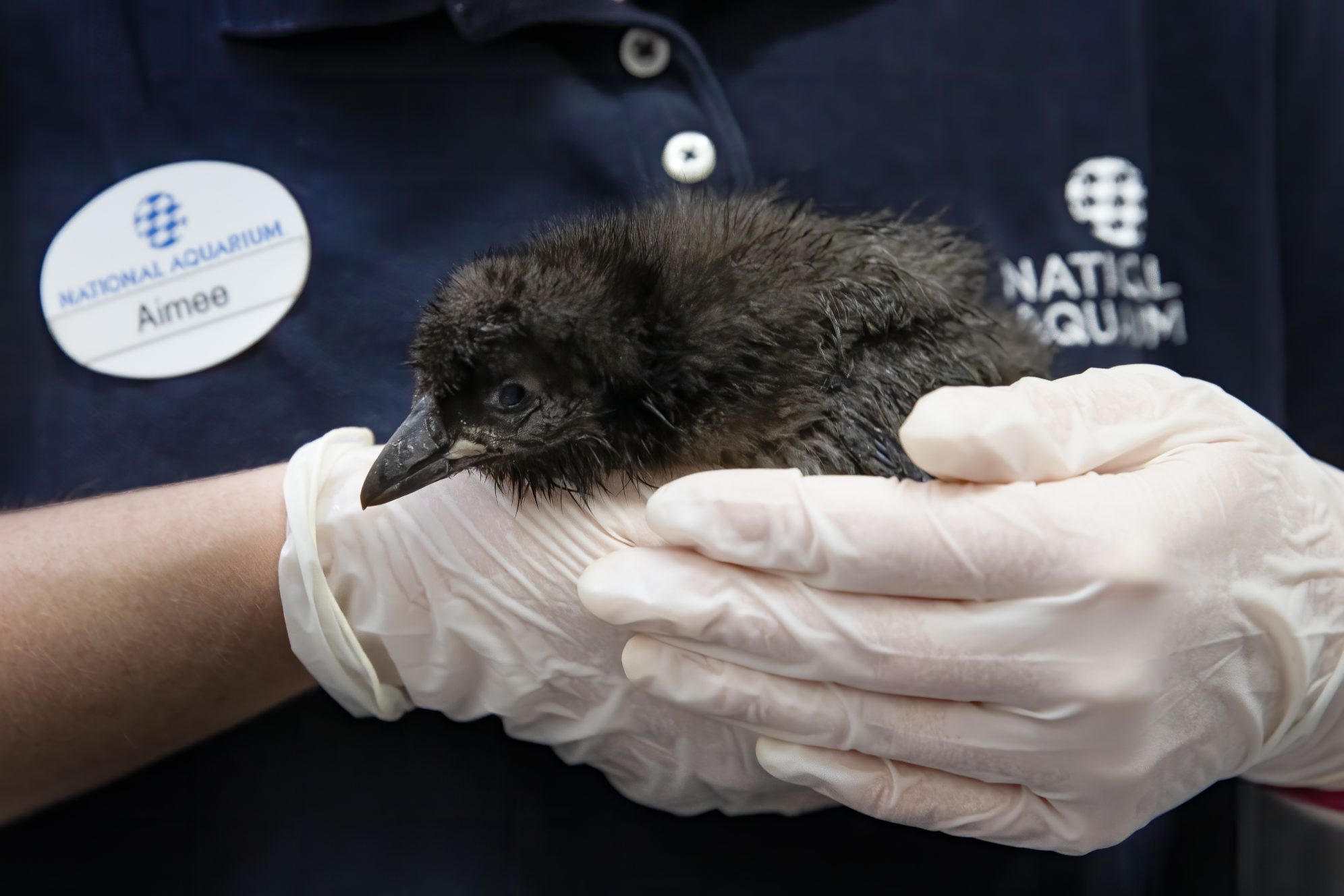 Our Newest Noodle
The newest member of our puffin colony in Sea Cliffs, Spaghetti, hatched on July 18. For about 40 days, Spaghetti remained in its burrow, where it received food from parents Vigo and Staypuft, grew to its full size and fledged with a coat of waterproof feathers. In their natural habitats, pufflings spend six weeks in their burrows before venturing to the open ocean for three to four years.
Spaghetti joined siblings Penne, Ziti, Gnocchi, Ravioli and Macaroni on exhibit. The use of naming themes with our puffins—in this case, pasta—helps staff easily recognize how the puffins are related.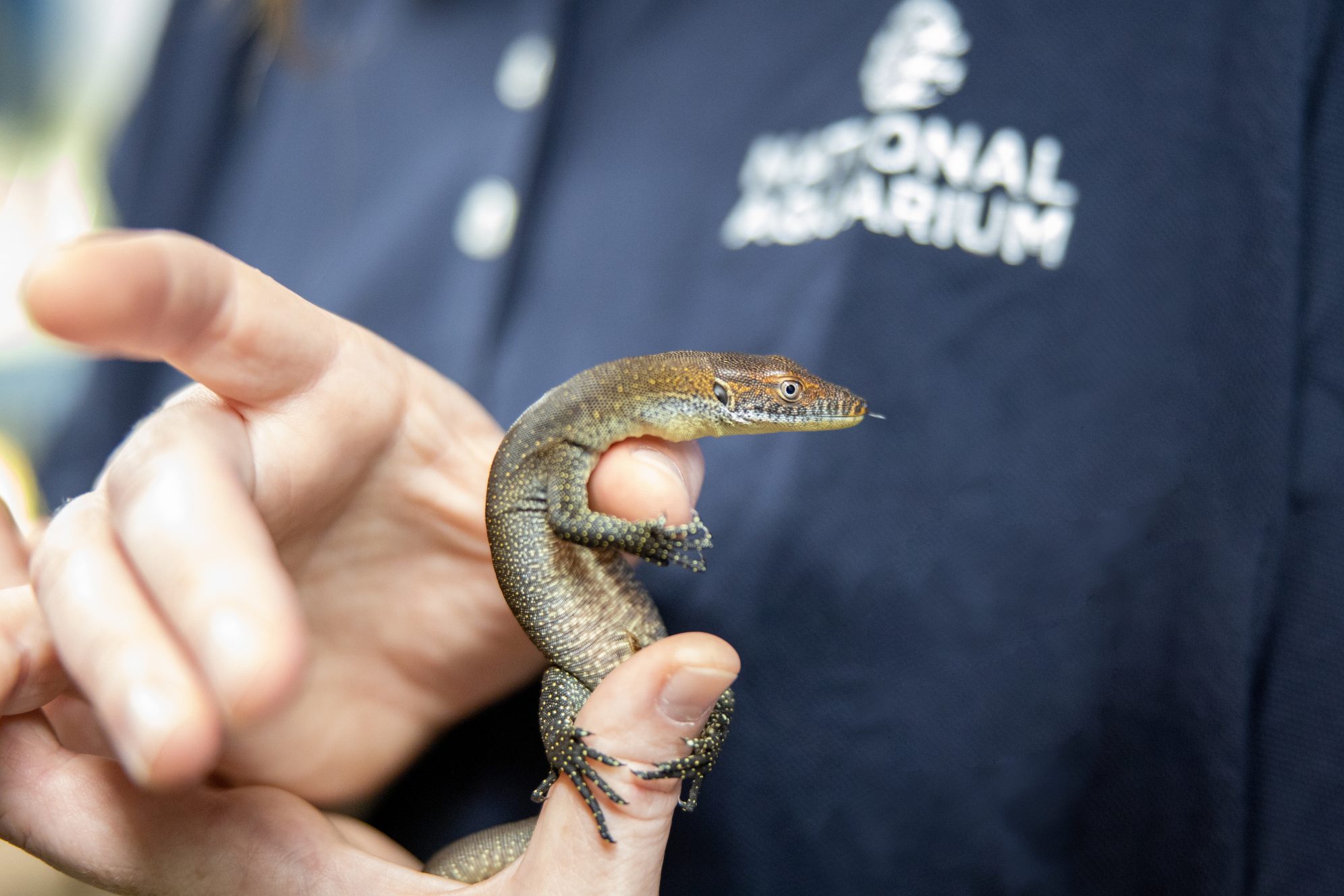 A Long-Awaited Lizard
The story of the most recent animal baby to join the Aquarium begins not in 2020, but in 2019. In September of last year, a Mertens' water monitor lizard egg was laid in a behind-the-scenes area of Australia: Wild Extremes. After more than a year in incubation—and a lot of patience from our staff—it hatched on October 14! Although this incubation time is unusually long compared to other lizards, it's typical for this species.
The monitor hatchling weighed about .06 pounds when it was born; adults can grow to more than 4 pounds. The new arrival joins three other Mertens' water monitors in Australia: Wild Extremes, which hatched here in 2014.
Subscribe To Our Newsletter
Sign up to receive updates on animals, news and events.