Labor of Love
Senior Rehabilitation Biologist Margot Madden recently returned from her annual weeklong research trip to study grey seal pups on Monomoy Island in Massachusetts.
National Aquarium Senior Rehabilitation Biologist Margot Madden recently returned to Baltimore from a weeklong research trip to study grey seals, an effort she's been part of for the last seven years.
The research takes place each winter on Monomoy Island in Massachusetts, which is uninhabited by humans and one of the largest grey seal rookeries in the U.S. The study began in 2013 to understand the prevalence of the influenza A virus in grey seals, as well as how it transmits and if it might affect other wildlife. The research has now expanded to track grey seal populations in U.S. and Canadian waters, and their overall health.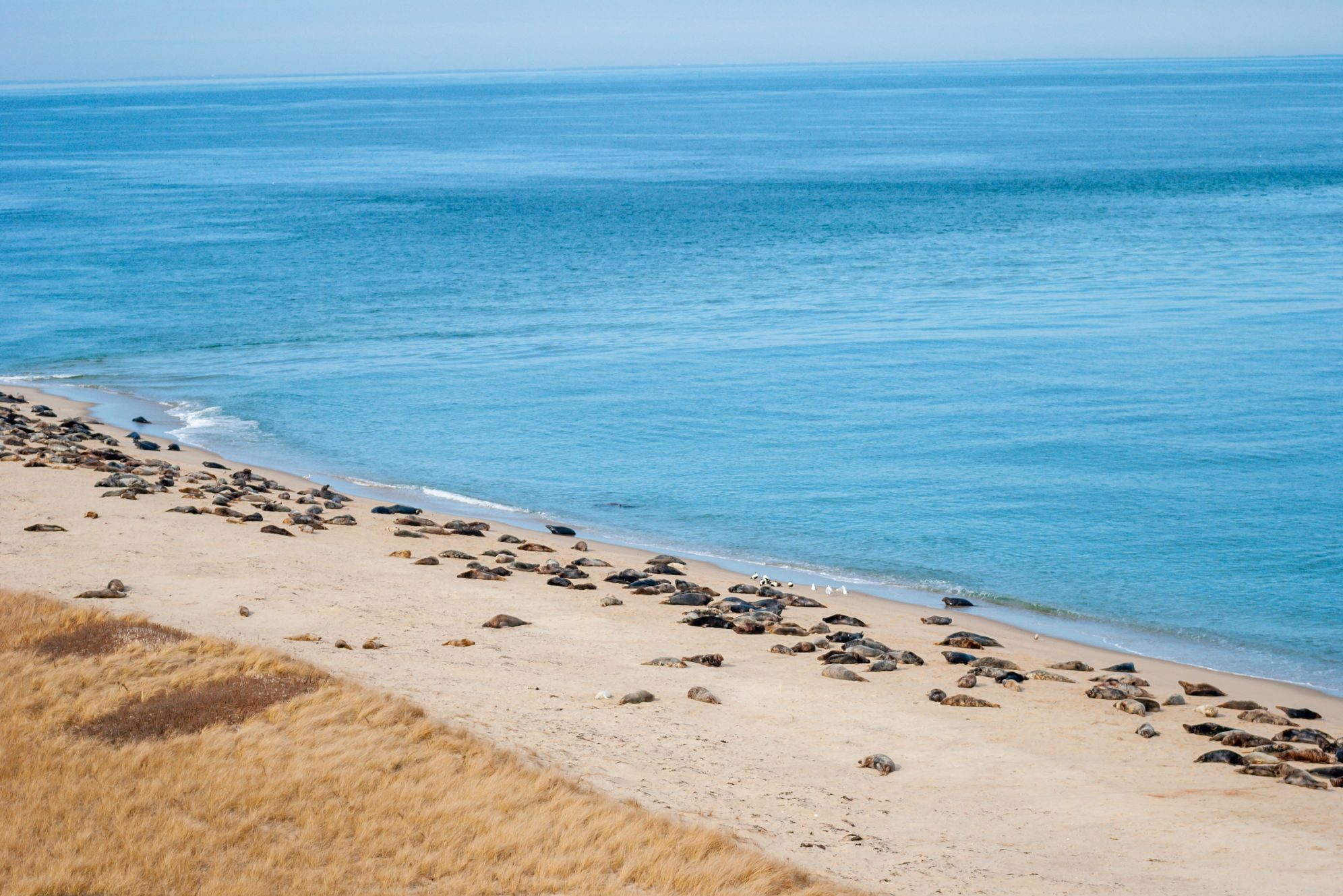 A Week on Monomoy Island
The research team camps in a 200-year-old lighthouse without heat or running water. Temperatures hover in the 30s during the day and dip into the single digits at night. Margot and the rest of the team hike out at sunup to find seals, set up their sampling equipment and look for research candidates—weaned 3- to 6-week-old pups.
"These seal pups are babies, but they're not small; their average weight is 90 pounds," Margot explains. "They're total butterballs, as wide as they are long. And taking samples from a sick or injured animal in a medical suite, like we do at the Aquarium's Animal Care and Rescue Center, is completely different from taking samples from a strong, healthy pup in the wild."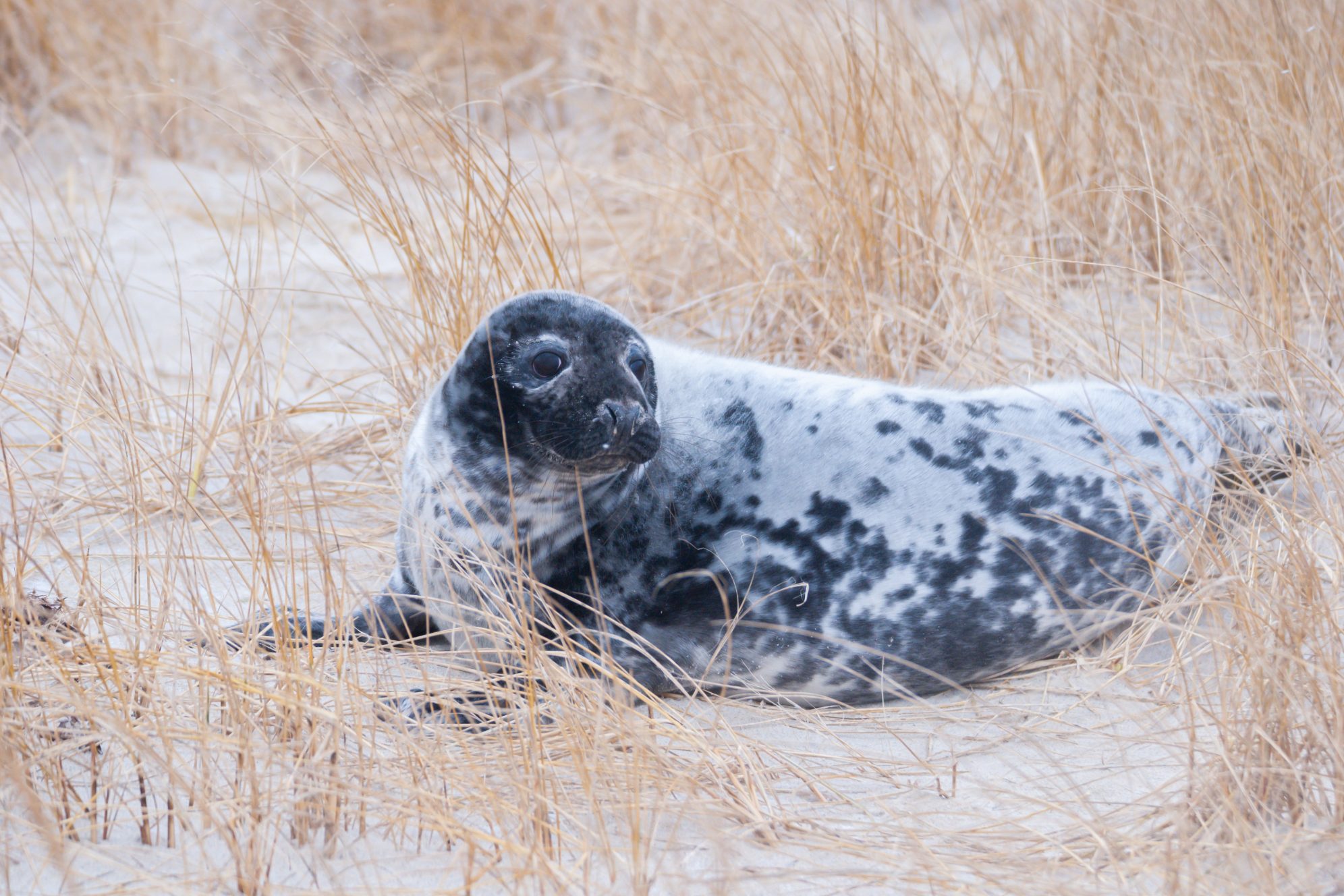 Margot says it takes four to five scientists working together to weigh each seal pup, take samples (including small amounts of blood and skin, plus swabs of their nose, eyes and rectum) and apply a small plastic tag that identifies the seal as a study subject.
"It's an exhausting week, but this project is near and dear to my heart, thanks to my fellow researchers and the island itself," Margot says. "When I'm there, I feel like a guest in the seals' home. I watch mothers nurse their young, hear males barking, see the sun rise and set, and collaborate with incredible scientists from all over the world."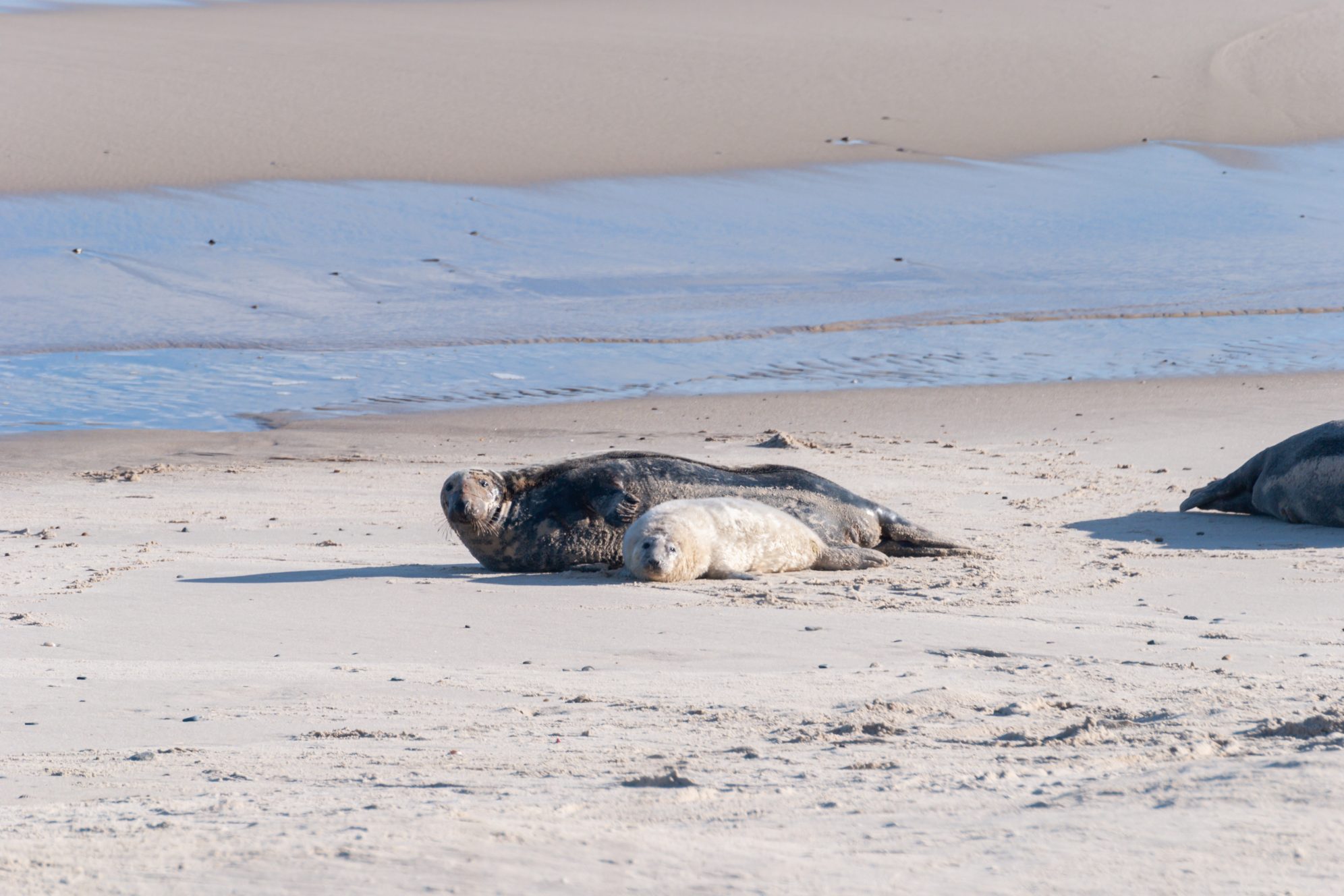 Margot says that the opportunity to study these seals before the rescue season begins at the Aquarium helps her better care for her rehab patients once they arrive. The Aquarium supports the study throughout the year by submitting samples from the seals in our care to add to the study data. These samples provide important insights on grey seal biology, diet and genetics, as well as migratory and reproductive patterns, helping to advance understanding of marine mammals like grey seals and other seal species.
"Respect and appreciation for these wild populations is what drives everyone on the National Aquarium Animal Rescue team to do what we do every day," says Margot, "whether that's here in Baltimore or somewhere else, like on the remote beaches of Monomoy Island."
Activities conducted pursuant to NMFS permit number 21719-01.
Subscribe To Our Newsletter
Sign up to receive updates on animals, news and events.