Winds of (Positive) Change
This spring saw the release of a new federal climate plan, reintroduction of two landmark pieces of federal legislation and passage of conservation-related legislation by the Maryland General Assembly, all of which will help protect people, animals and the planet.
At a virtual climate summit with other world leaders on April 22, President Joe Biden unveiled an ambitious plan to cut the United States' carbon (or greenhouse gas) emissions to half of their 2005 levels by 2030. The plan includes shifting from fossil fuels to renewable energy, increasing the number of electric cars and charging stations on and along U.S. roads, and investing in climate change solutions in countries that need support.
In addition to responding to the climate change crisis, the plan will create jobs, protect public health and advance environmental justice.
"The science is clear; when it comes to climate change, we cannot wait one minute longer to act in a broad and meaningful way," said Jen Driban, Aquarium senior vice president and chief mission officer. "We're relieved to see substantive plans and aggressive but realistic goals being put in place in Washington."
Landmark Legislation Reintroduced
This spring, the National Aquarium joined 19 other leading U.S. aquariums to urge Congress to advance the Break Free From Plastic Pollution Act of 2021, which represents the most comprehensive set of policy solutions to the plastic pollution crisis ever introduced in Congress. The bill aims to stop plastic pollution in part by engaging companies that produce and purchase plastic, and by supporting new waste management infrastructure at local and state levels. With provisions that pause the production of more plastic, the Act would also help reduce greenhouse gas emissions, which drive climate change. The U.S. produces over 270 pounds of plastic waste per person every year (among the highest rates in the world) and is home to many of the top consumer brands that package products in plastic.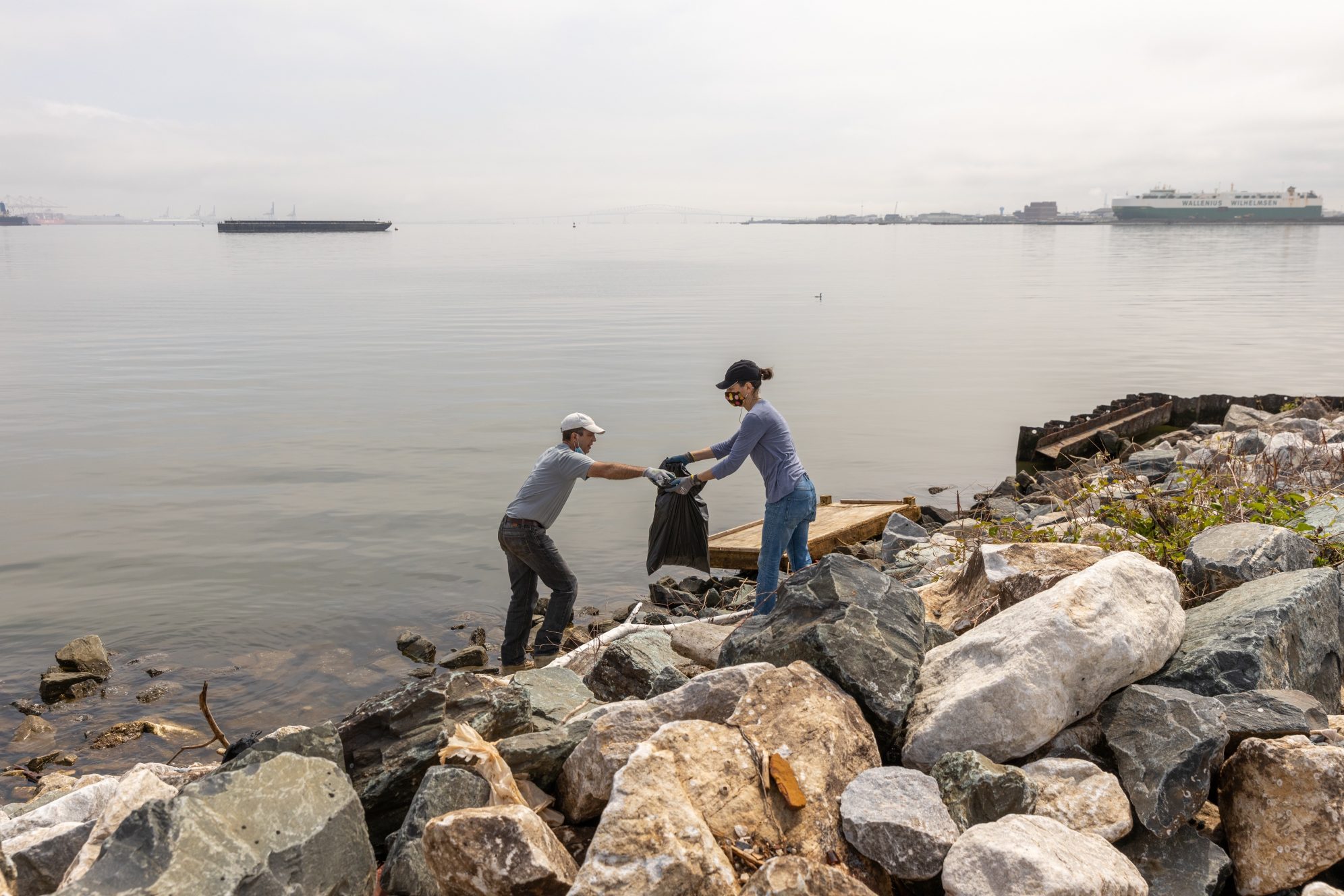 The Aquarium has also pledged its support for the Environmental Justice for All Act, which seeks to ensure clean air and clean water for everyone in the United States, particularly for those living in close proximity to hazardous sites that place them at higher risk for exposure to toxic chemicals and associated health impacts such as asthma and lead poisoning. In Baltimore and across the country, pollution and its harmful effects disproportionately impact low-income communities, tribal and indigenous communities and communities of color.
Maryland General Assembly Session Recap
The Maryland General Assembly wrapped up its 90-day legislative session on April 12. During the session, the National Aquarium advocated for 23 bills, with staff participating in bill hearings and providing data for testimony.
Vice President of Conservation Programs Laura Bankey provided important testimony in support of a successful bill that prohibits the intentional release of balloons into the atmosphere anywhere in Maryland beginning October 1, 2021. Litter from released balloons, including latex, mylar foil and plastic ribbons, can be found on beaches and in waterways and forests across Maryland and around the world, to the detriment of humans and wildlife.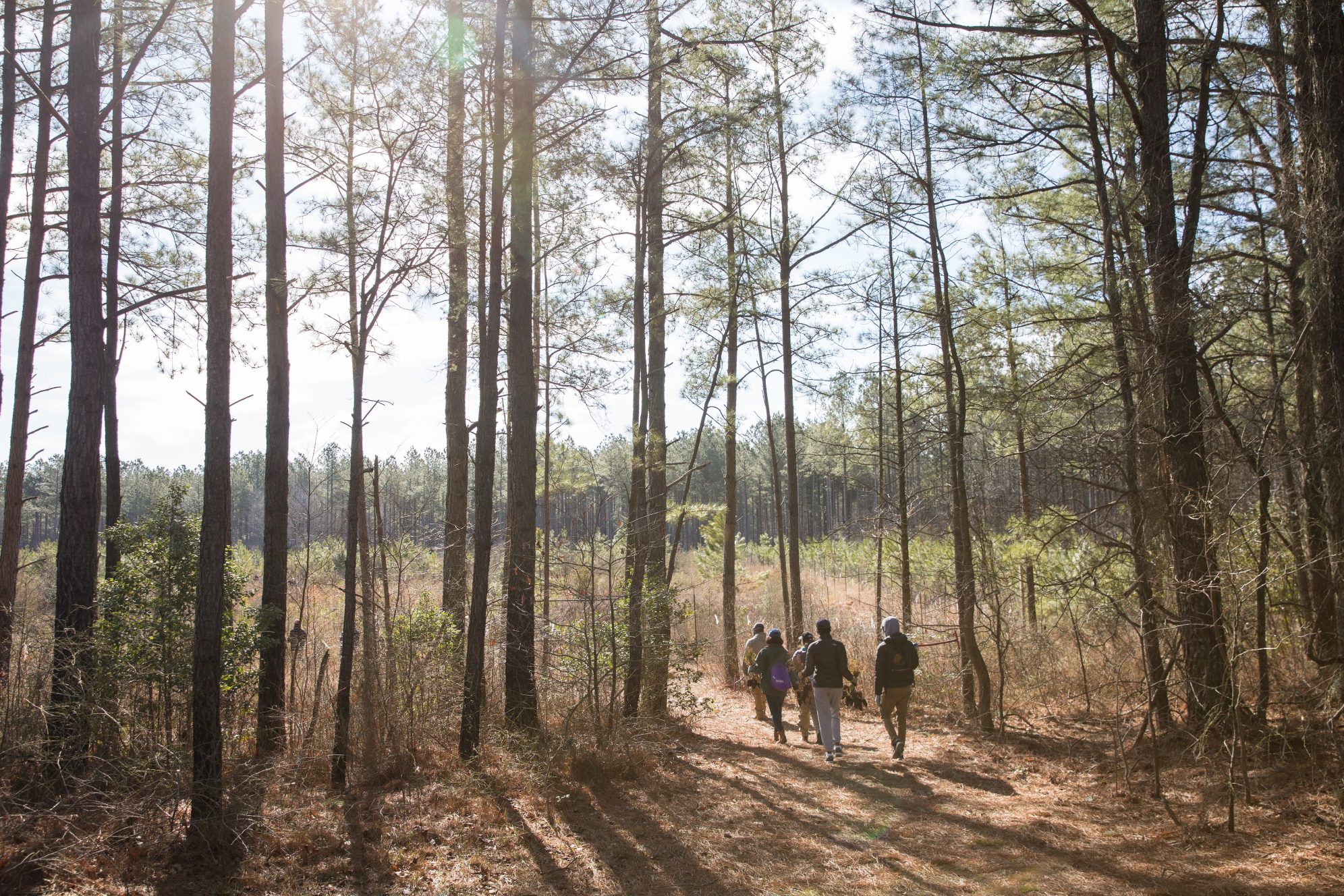 The legislature also passed an Aquarium-supported initiative to plant 5 million native trees in Maryland over the next 10 years, including 500,000 trees in underserved, urban areas. Studies show that planting and protecting trees is one of the most effective strategies for capturing atmospheric carbon and mitigating climate change.
Two important environmental bills, the Climate Solutions Now Act, which would have bolstered Maryland's greenhouse gas emissions goal, and the Plastic Bag Reduction Act, which would have eliminated plastic bags statewide starting July 1, 2022, failed to pass the General Assembly.
Subscribe To Our Newsletter
Sign up to receive updates on animals, news and events.