Combat Climate Change
Global climate change poses serious challenges, but each one of us has the ability and responsibility to care for our ocean planet.
To combat climate change, the National Aquarium translates ocean and climate science, builds resilience through community empowerment and nature-based solutions, and minimizes our own carbon footprint.
Burning fossil fuels releases carbon dioxide (CO2) into the atmosphere that exceeds natural levels. This "extra" carbon dioxide builds up and acts like a heavy blanket, trapping the Earth's heat and warming the atmosphere and ocean, and causing dramatic changes to global climate. The good news is that billions of people around the world are taking action to reduce the use of fossil fuels, from global accords to individual energy-use changes.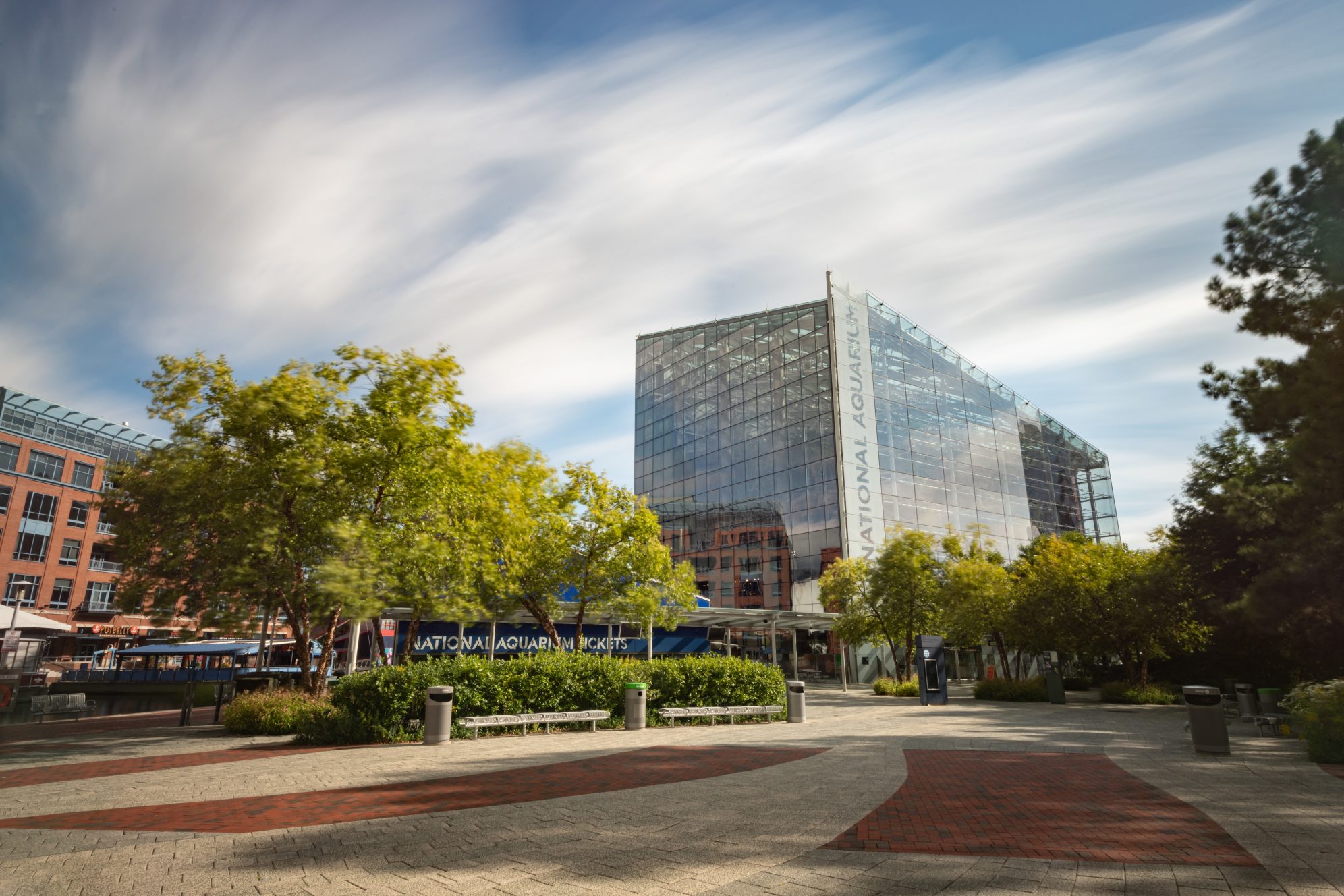 Achieving Net-Zero Emissions by 2035
In 2022, the Aquarium completed a comprehensive calculation of our carbon footprint, announcing plans to achieve net-zero emissions by the year 2035. To reduce our emissions to reach net-zero, the Aquarium will be focusing on additional energy conservation measures, including electrifying our infrastructure and vehicle fleet, increasing on- and off-site renewable energy sources and advocating for stronger policies and accountability for climate action at every level of government.
Ocean and Climate Science
More than 1 million people visit the National Aquarium each year; our goal is to talk about climate change—and solutions—with each of them. We translate ocean and climate science through our education programs, presentations and tours. Whether inside the Aquarium or out in the field, we draw from environmental justice principles when addressing climate change.
Community Empowerment and Nature-Based Solutions
No one is immune to climate change, but not everyone faces the same level of vulnerability. The consequences of climate change are already being felt, and there are strategies that can help communities adapt—including interconnected green spaces, improved policies and better infrastructure design. We also know that healthy coastal habitats reduce flooding, erosion and storm surge.
Initiatives
How We Act On Our Conservation Goals
We act on our conservation goals by protecting and restoring the environment, advocating and caring for animals, and educating and empowering people.
Get Involved
Volunteer With Our Conservation Team!
Let's take this outside. Join the National Aquarium as we remove plastic pollution from habitats, plant wetland grasses and native gardens, document local wildlife and more.
Support the National Aquarium
Together, we can change the way humanity cares for our ocean planet.