Animal Rescue Update: Eloise
National Aquarium Animal Rescue is now caring for a grey seal pup, nicknamed Eloise.
On February 12, a grey seal pup that was stranded in Cape Henlopen, Delaware, was rescued by our partners at the Marine Education, Research and Rehabilitation Institute after they determined she was in need of rehabilitation. The pup was triaged at the MERR facility in Lewes, Delaware, before being transported to our Animal Care and Rescue Center on February 14 for long-term care.
The seal—nicknamed Eloise after the main character in the beloved 1950s children's book series—is very young. Our experts estimate that she's less than one month old because of how much of her lanugo coat—otherwise known as baby fur—is still present. She was found malnourished with a few small lacerations on her neck. Eloise currently weighs about 28 pounds; she'll need to double in size before she's eligible for release.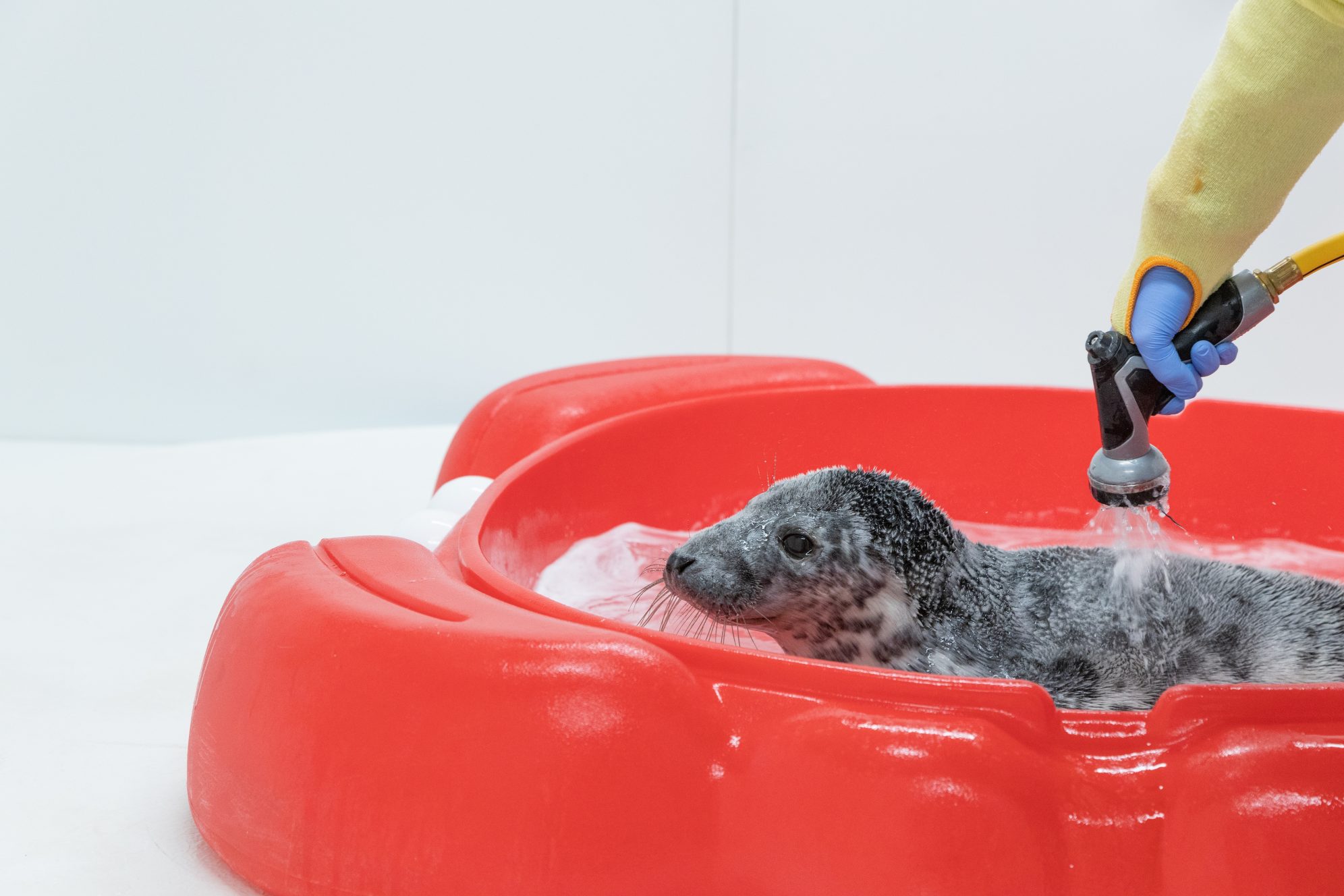 Our Animal Rescue and Animal Health teams are working diligently to evaluate Eloise's health. Because of her young age, Eloise is still a maternally dependent pup, meaning that if she were in her natural habitat, she would be relying on her mother for milk. She's made great strides in her recovery since her arrival and is already eating fish on her own—a skill that our experts will continue to focus on during her rehabilitation.
Thankfully, our experts have some recent experience in this department. Pippi Longstocking, the record-breaking rescued seal that was in our care last year, was our first-ever maternally dependent seal, so our team had to teach her how to eat fish as well.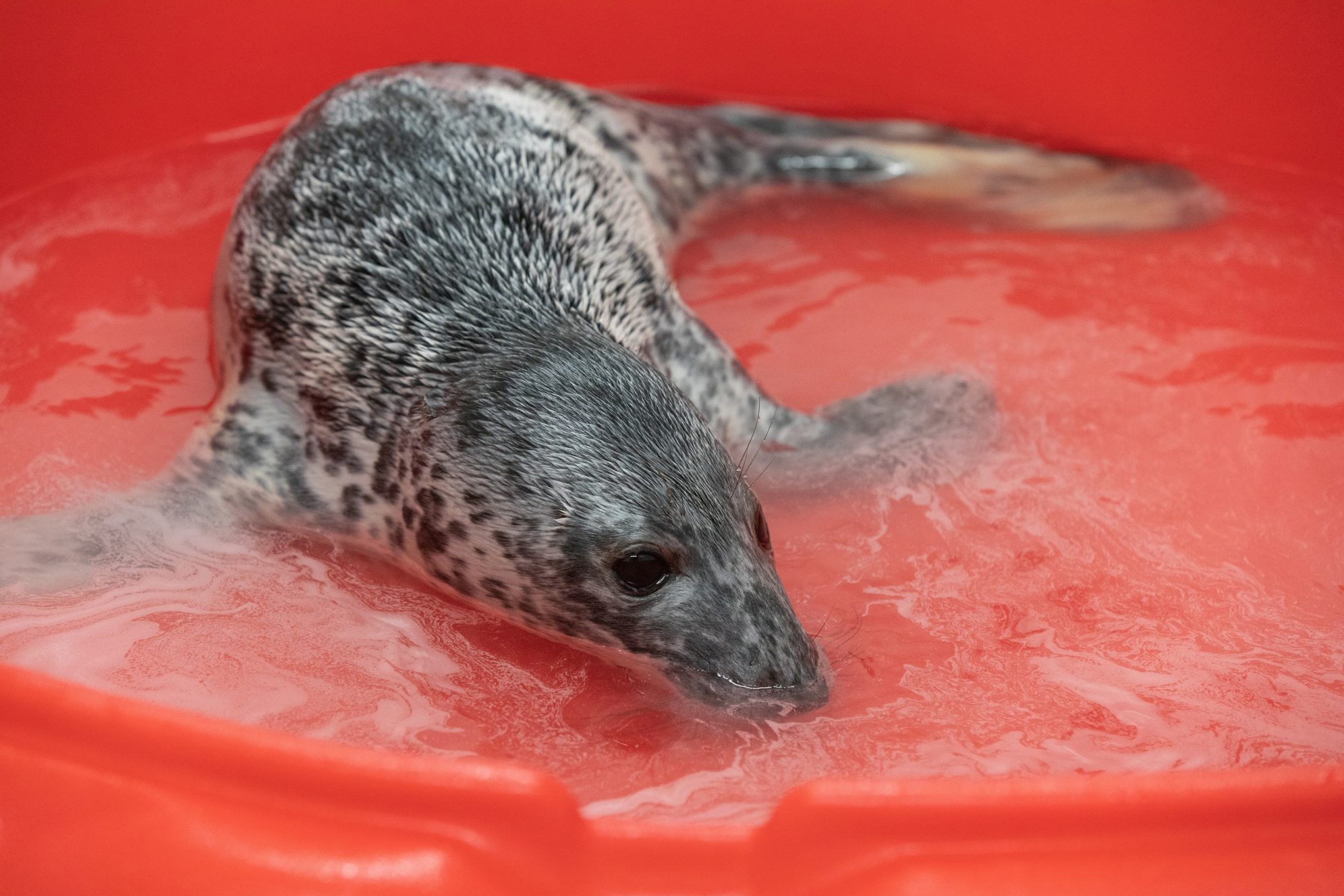 Historically, the rescued seals in our care are juveniles under 2 years old and are a few weeks older upon arrival to the ACRC than Eloise and her predecessor Pippi. Our team is curious to see whether these younger-than-average stranding cases evolve into a trend in the years to come.
Grey seals are attentive mothers. They will typically stay with their young during the entire nursing period, which lasts three to four weeks, fasting and losing about half their body weight while their pups gain about 3 pounds per day from their milk. There are several reasons why pups may become separated from their moms. Rough seas and storms can separate the pair; human interaction or a predation threat could frighten the seal and she leaves her pup; it could be the seal's first pup and her maternal instincts haven't fully kicked in yet; or the pup's mother could have suffered from birthing complications.
From now until late April, seals will be frequent visitors to beaches throughout the mid-Atlantic. Beached seals are not necessarily sick; they may just be resting. If you see a seal, do not touch or approach it, and keep a distance of 150 feet—about the length of three school buses. Please note your location and time of day and immediately contact the National Aquarium's Stranded Animal Hotline at 410-576-3880.
Subscribe To Our Newsletter
Sign up to receive updates on animals, news and events.