Reclaimed by Nature
From ship graveyards to ghost towns, these four sites were once part of Maryland's rich history.
In the woods or out on the Bay, scraggly vines and shrieking birds transform once historical places into spooky ghost towns and ship graveyards. These places, reclaimed by nature, support wildlife and create new habitats, some of which have been incorporated into state parks and sanctuaries. If you know where to look, you can seek out these incidental refuges for yourself.
Fort Carroll
Looking southeast from the Francis Scott Key Bridge, there's a small isle protruding from the surface of the Chesapeake Bay. This 3-acre artificial island is the abandoned Fort Carroll, designed by Confederate general Robert E. Lee and constructed by the U.S. Army Corps of Engineers in 1848. The fort was named for Charles Carroll, a signer of the Declaration of Independence and was established as an additional buffer to Fort McHenry, which at the time was the only military defensive structure between Baltimore and the Bay.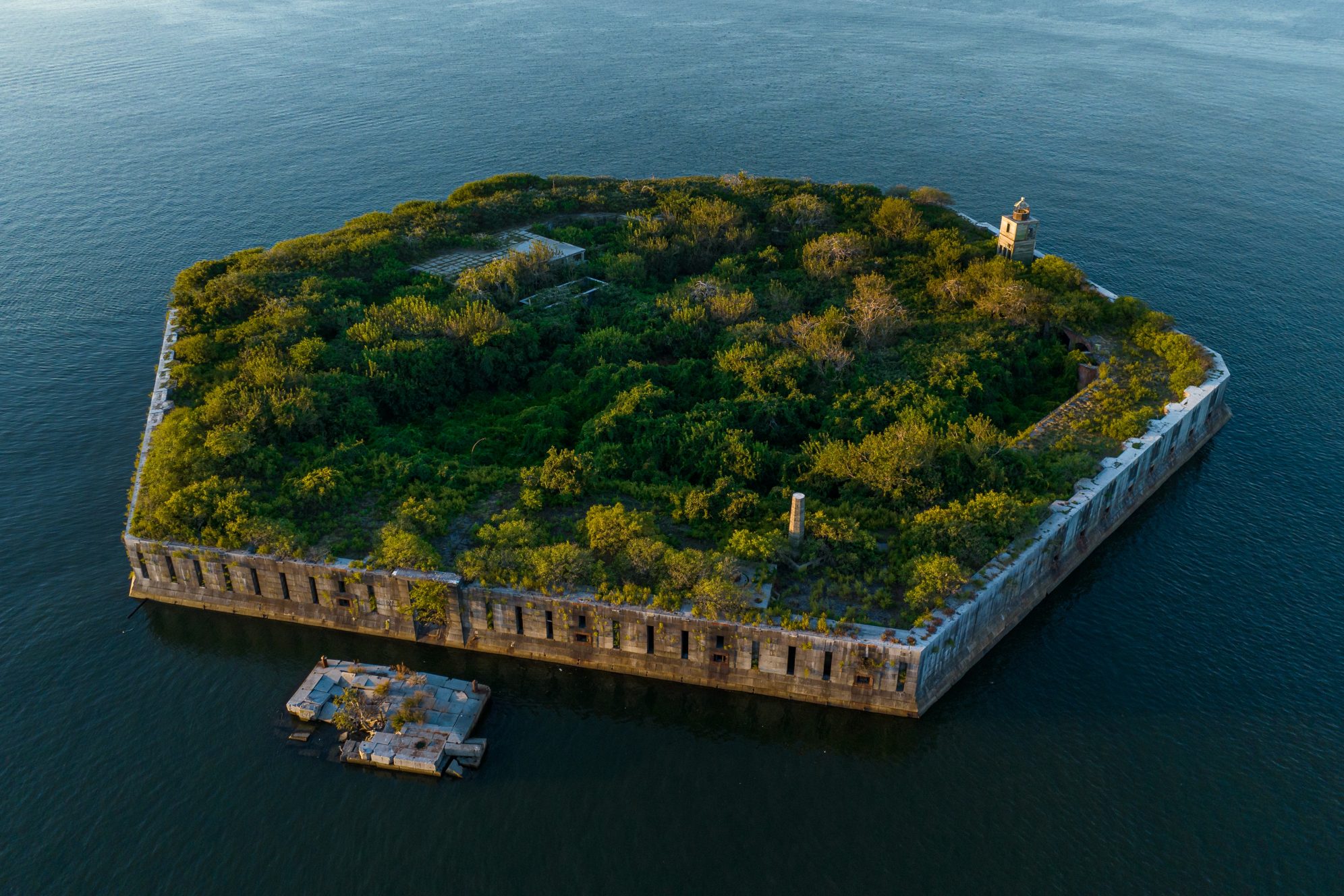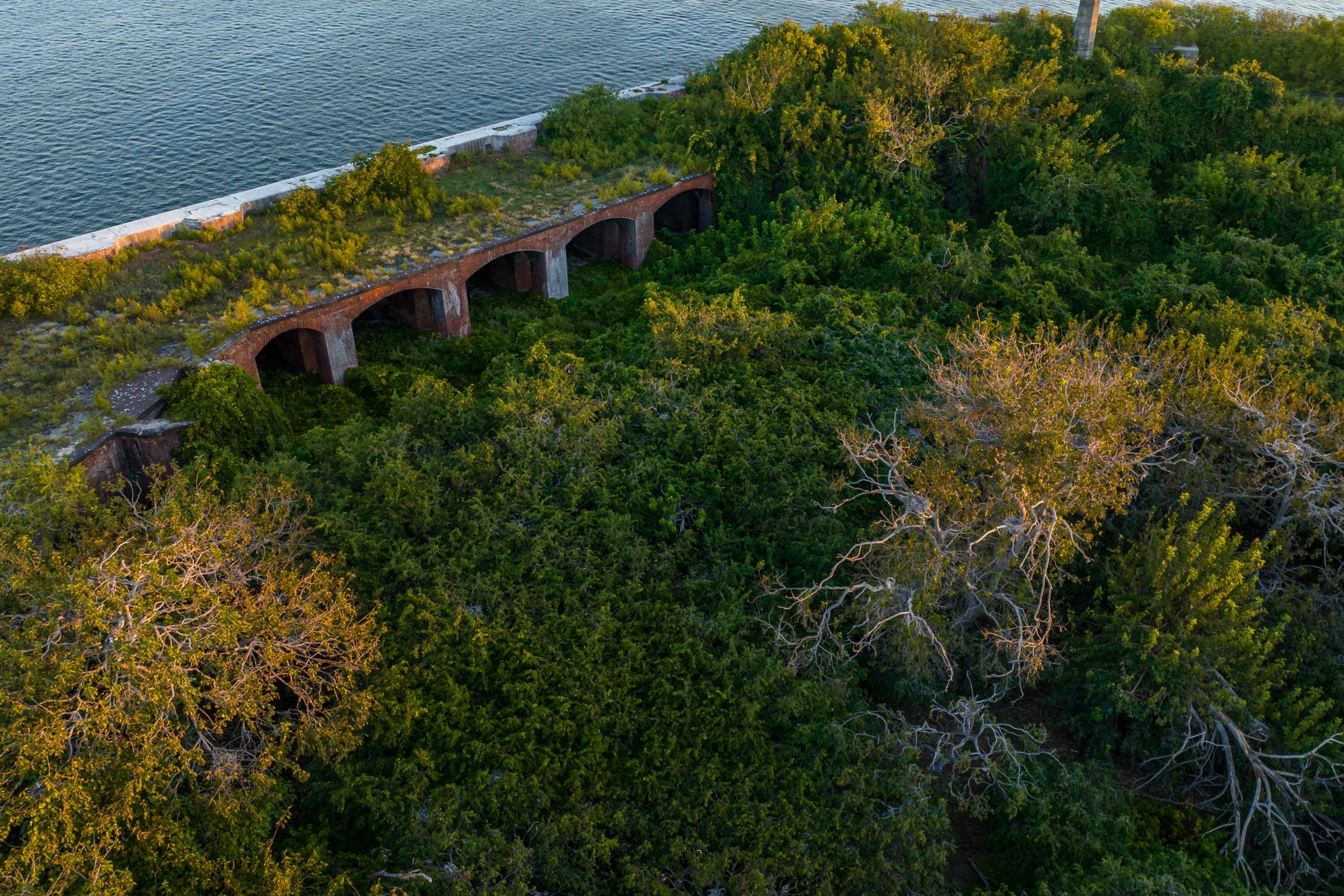 In 1864, the fort was abandoned due to flooding. It was used as a storage area for military equipment and as a pistol range during the Spanish-American war. The abandoned island housed a lighthouse, blacksmith and carpentry shop, caretaker's house and 350 cannon ports. Though purchased by a private investor for $10,000 in 1958, plans for the fort, which included a hotel, a casino and a prison, never came to fruition. Today, the only remaining residents are thousands of migratory birds that have taken up residence in the fort's forest of shrubbery. A 2008 census completed by the Maryland Department of Natural Resources pegged the summer bird population at about 4,000 individuals across 10 species, including egrets, herons, ibises and cormorants.
Mallows Bay
Located in Charles County, Maryland, Mallows Bay was recently recognized as a National Marine Sanctuary. The area is significant in Native American history and culture as well as Revolutionary and Civil War-era activity. Most notable of this 18-square-mile wetland's character are the remains of more than 100 wooden steamships that were constructed during World War I to bolster the U.S. defense against submarine attacks. Though the U.S. government ordered 1,000 of these boats to be built, only 118 were constructed and none saw combat. As technology advanced, the boats were no longer usable and were transported to the Potomac River, stripped for scrap metal and left to the elements.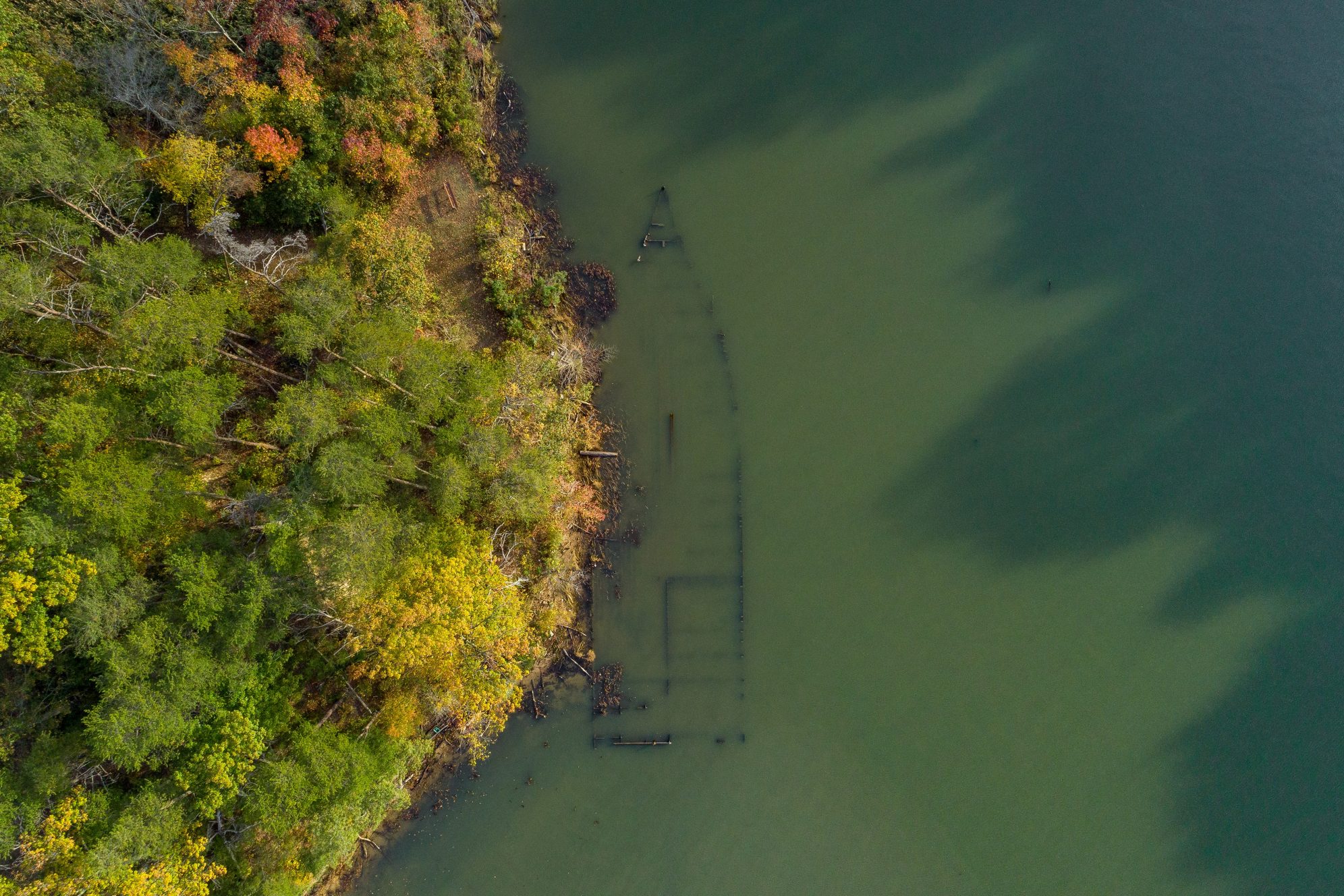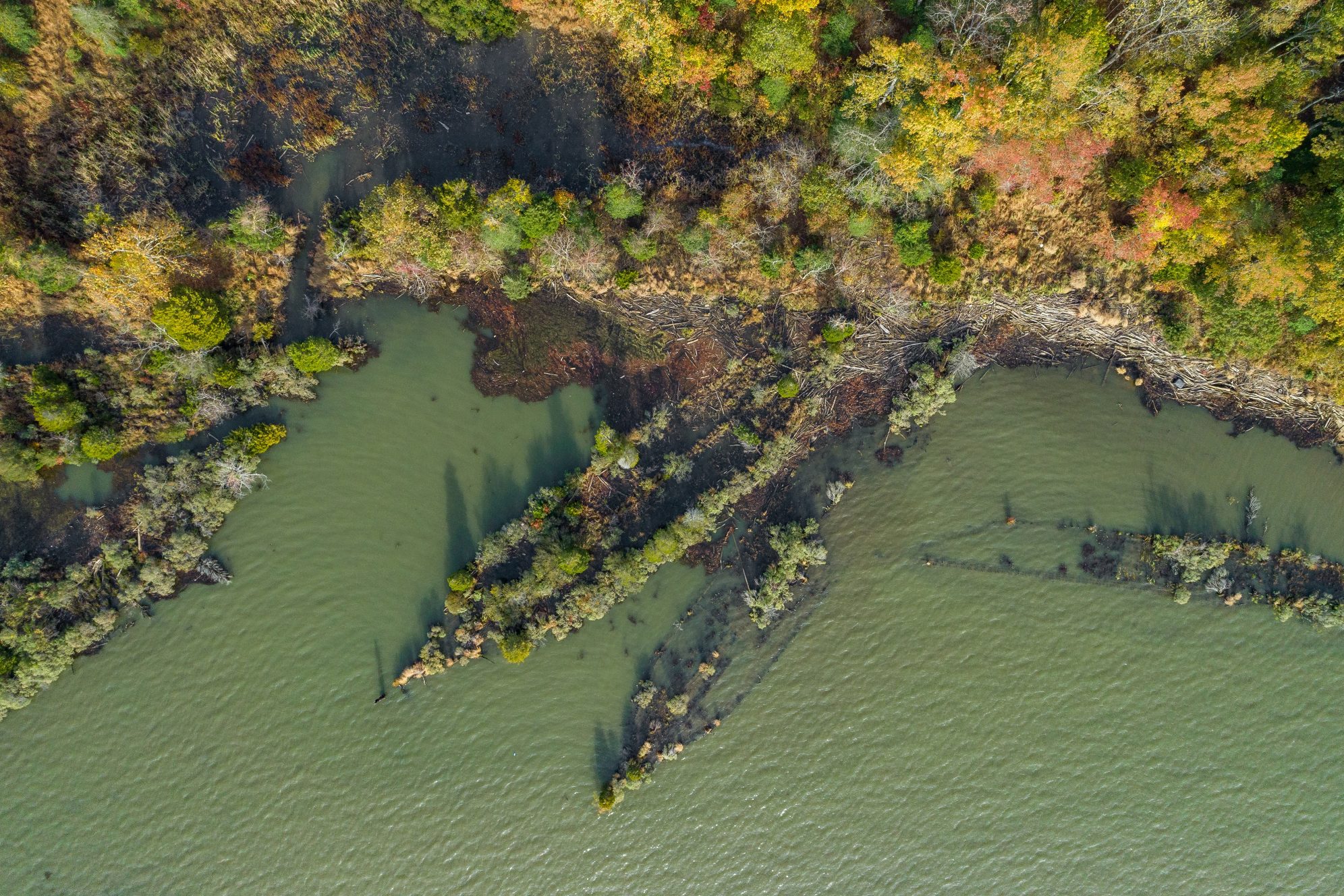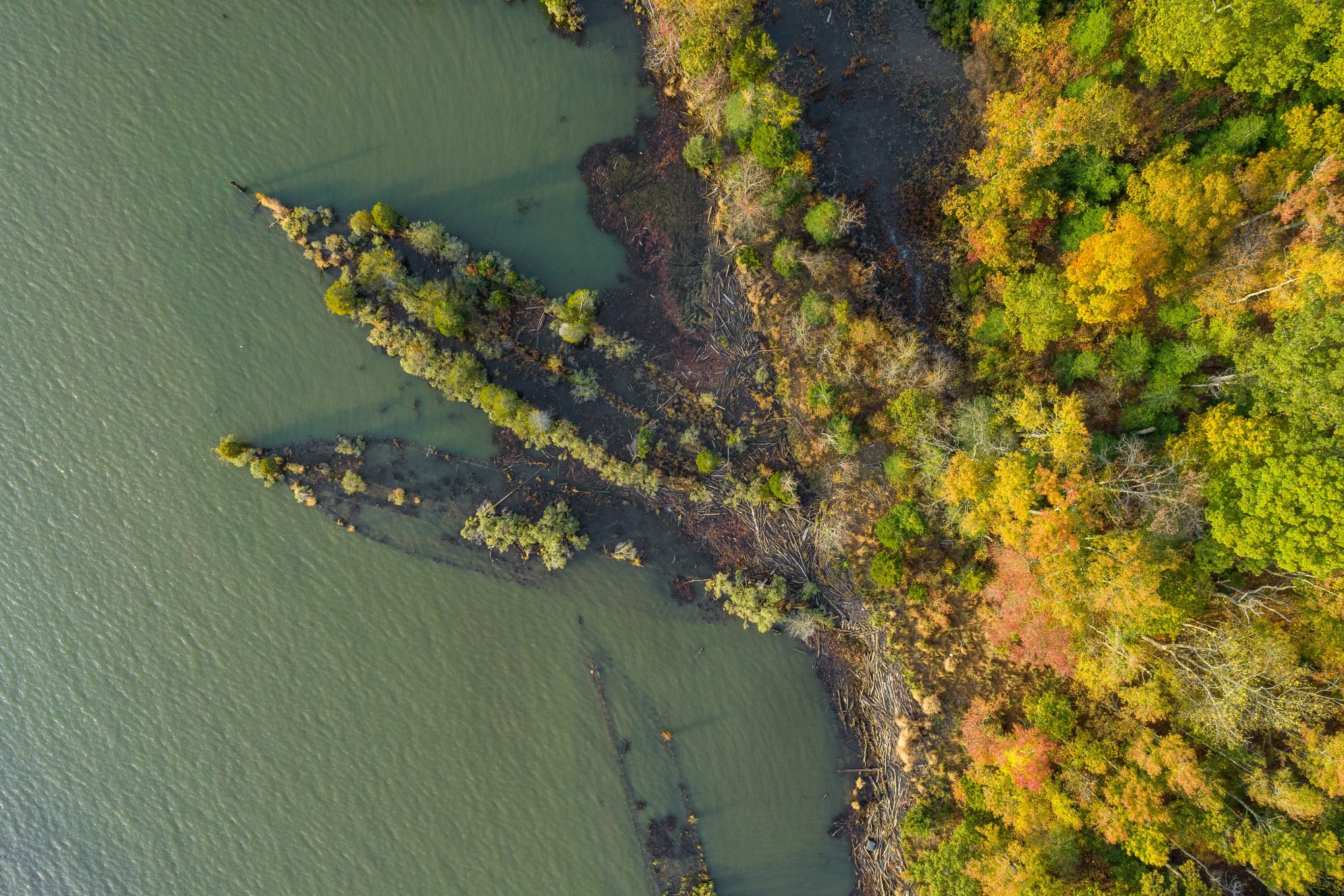 Over time, this ghost fleet has become an artificial reef and wildlife habitat, which now teems with striped bass, channel catfish and blue crab. Eagles, ospreys, turtles and otters now circle the skies and dive into the water, drawn to the rich world beneath the surface.
Curtis Creek
Closer to Baltimore lie the remains of another ship graveyard in Curtis Creek. Similar to Mallows Bay, unwanted wooden ships built during World War I were discarded along the shore of the creek, now under the I-695 bridge between Curtis Bay and Hawkins Point. While a few of these ships were named, none have such a story as the three-masted schooner William T. Parker, also known as the Flying Dutchman of Baltimore.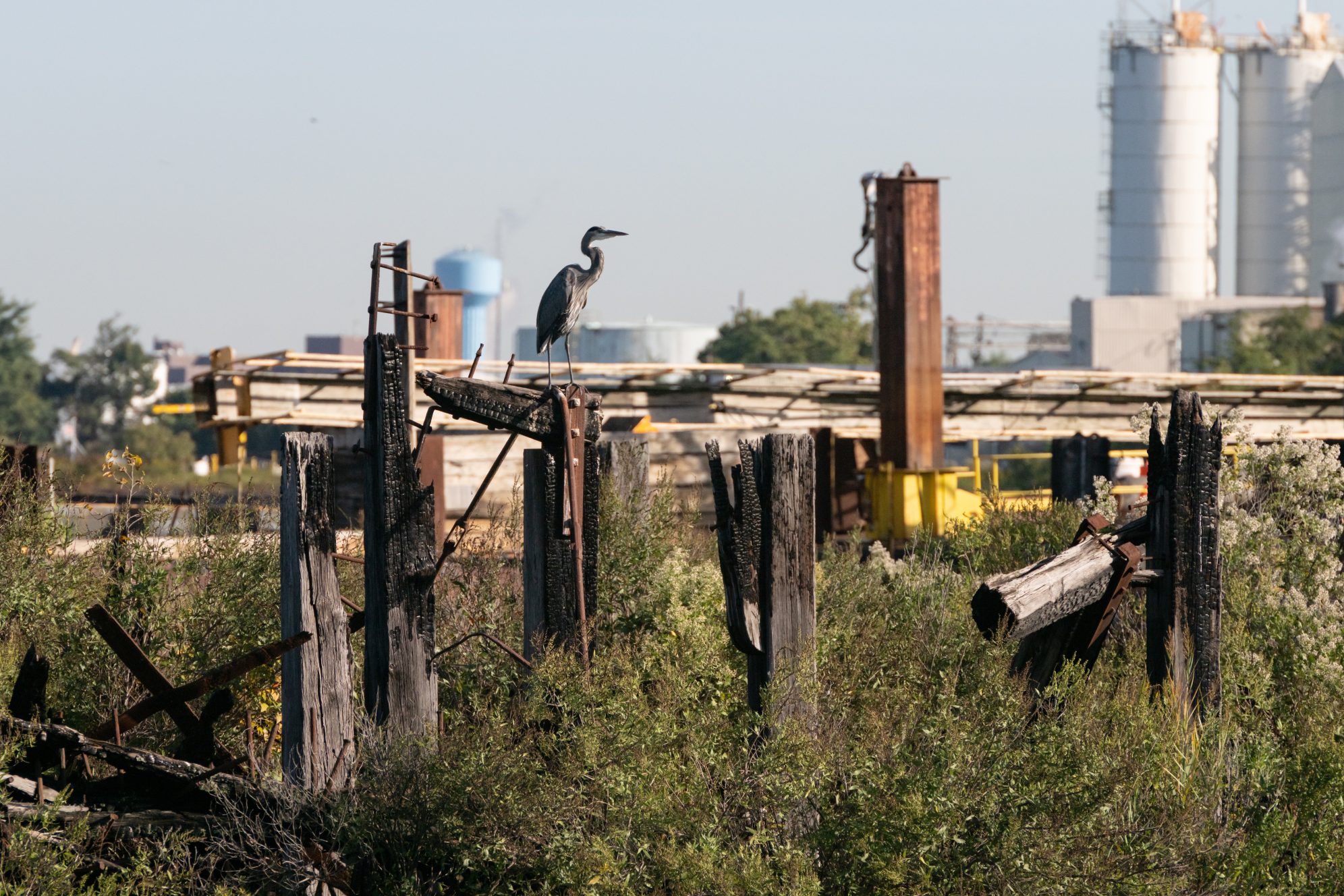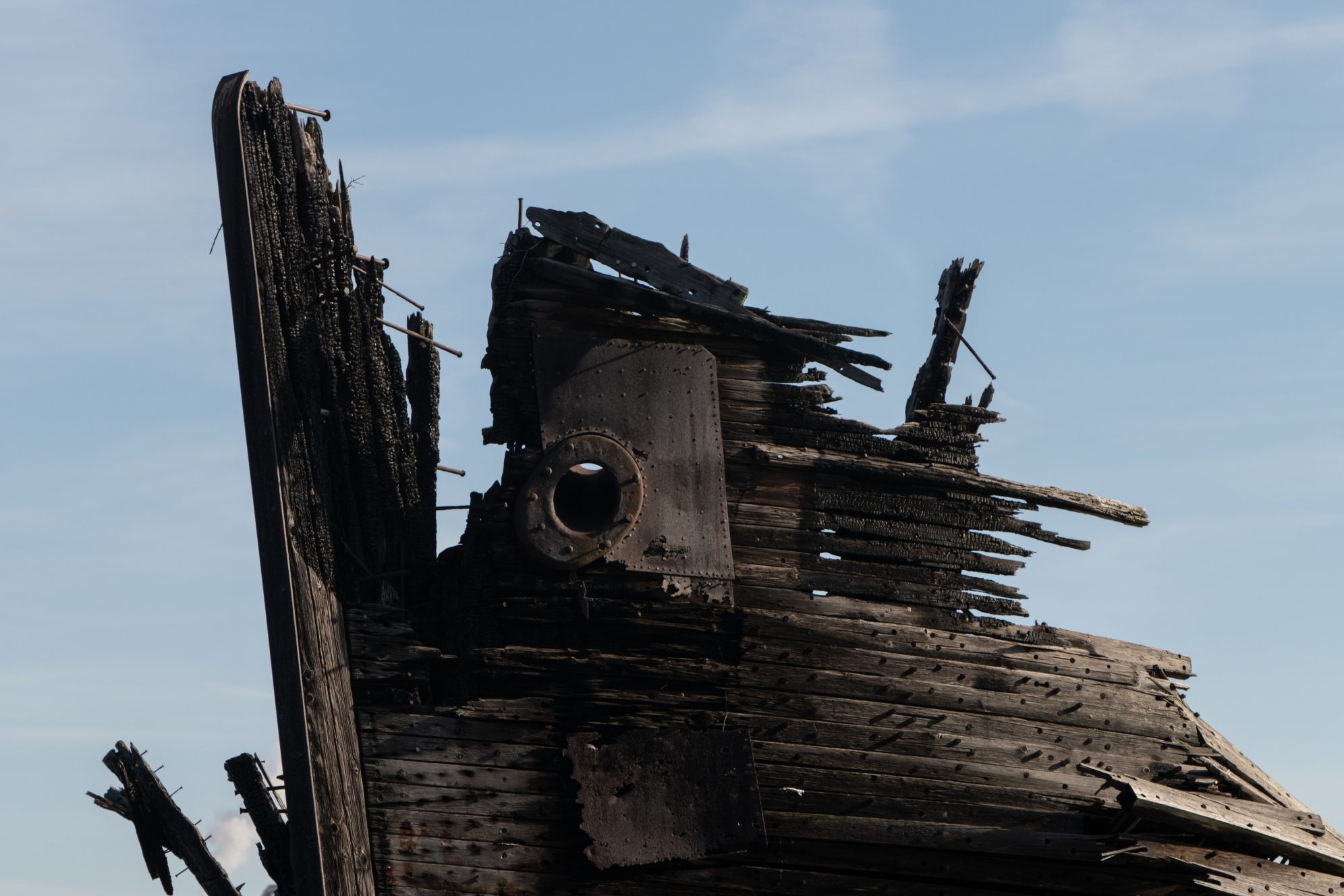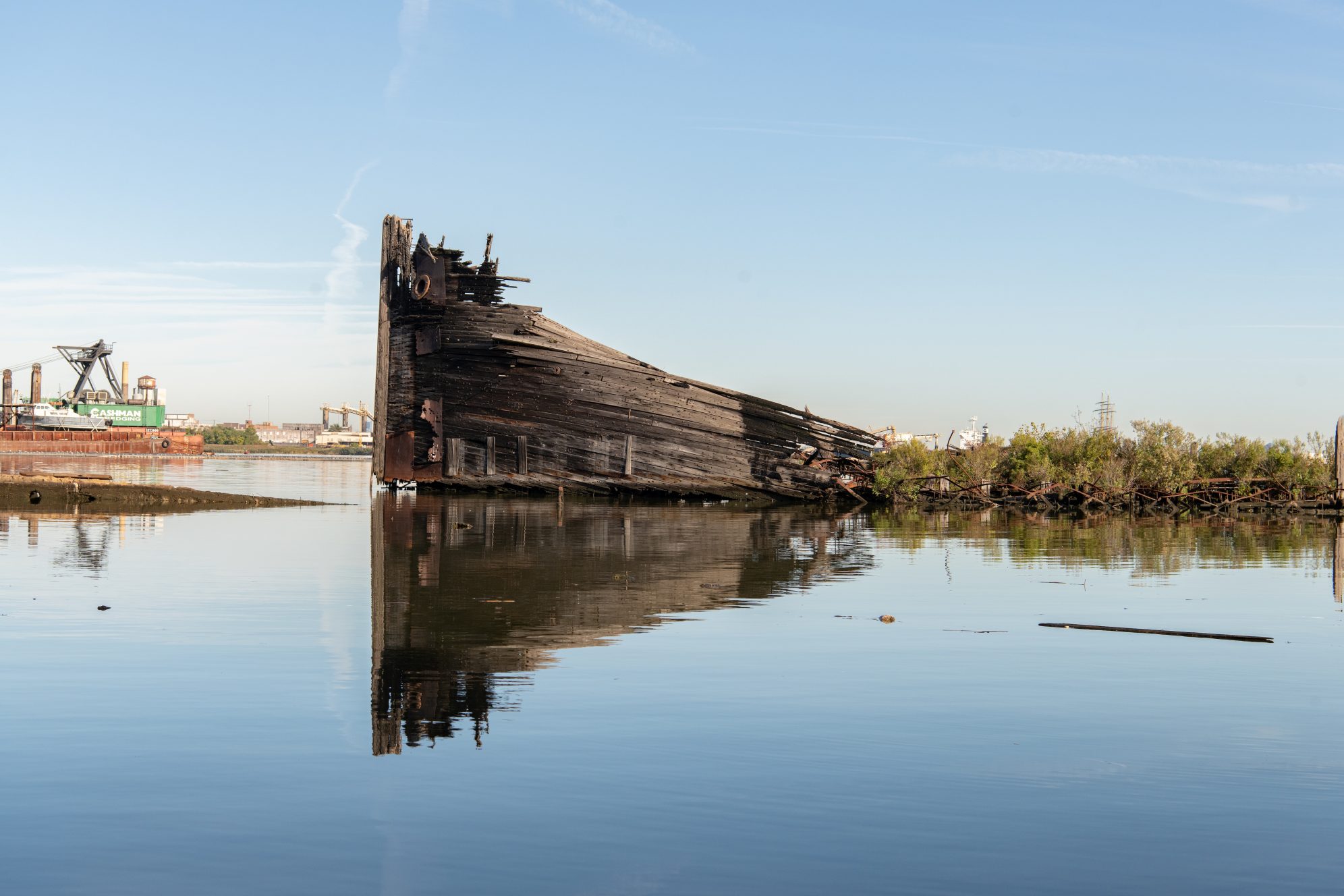 The Parker was stranded in the Outer Banks of North Carolina in 1915 due to a storm, after which it drifted with the currents from the Carolinas northward to Maine. The winds then pushed the ship back to the south, completely unmanned. A tugboat eventually towed it into Curtis Creek, where it has remained ever since.
Like Mallows Bay, these abandoned ships have transformed into wildlife habitats within Curtis Creek, attracting migratory birds and aquatic life.
Daniels
Daniels, formerly known as Elysville, was once a successful industrial town in the 1800s, supported by an established textile mill alongside the Patapsco River straddling Baltimore and Howard counties. The area that once had stores, churches, a school and a railroad system is now a ghost town, reclaimed by the forest that surrounds its few remaining buildings.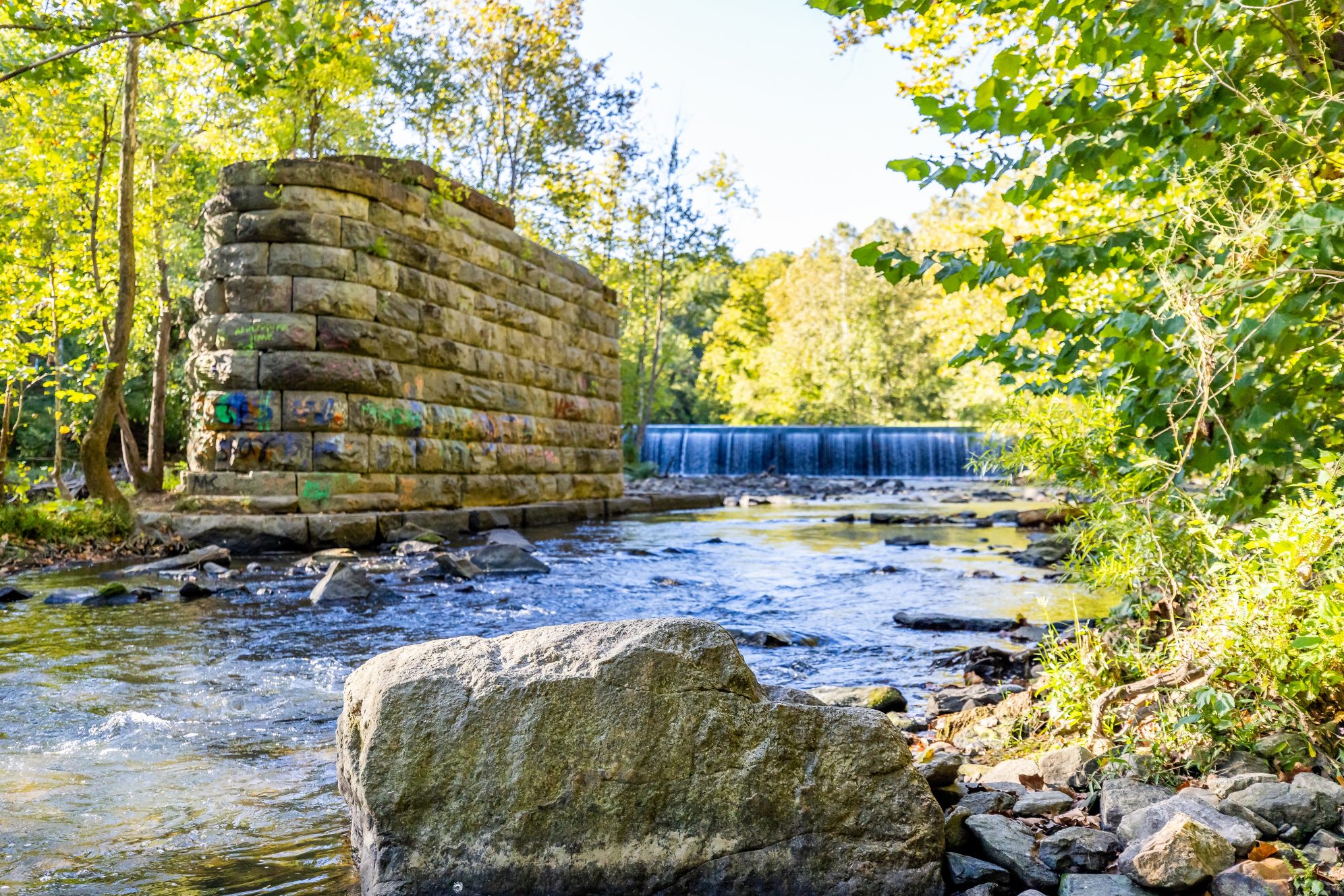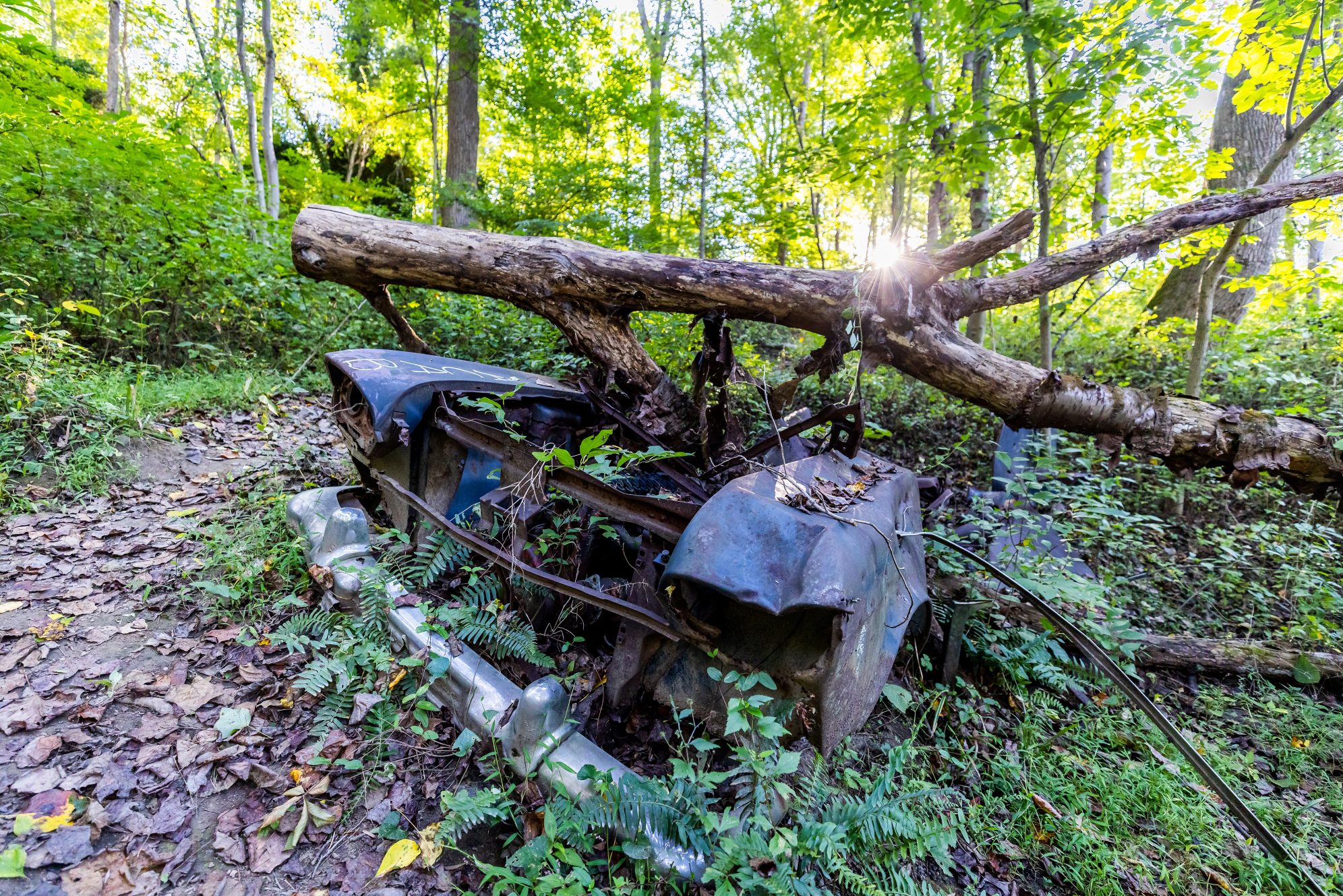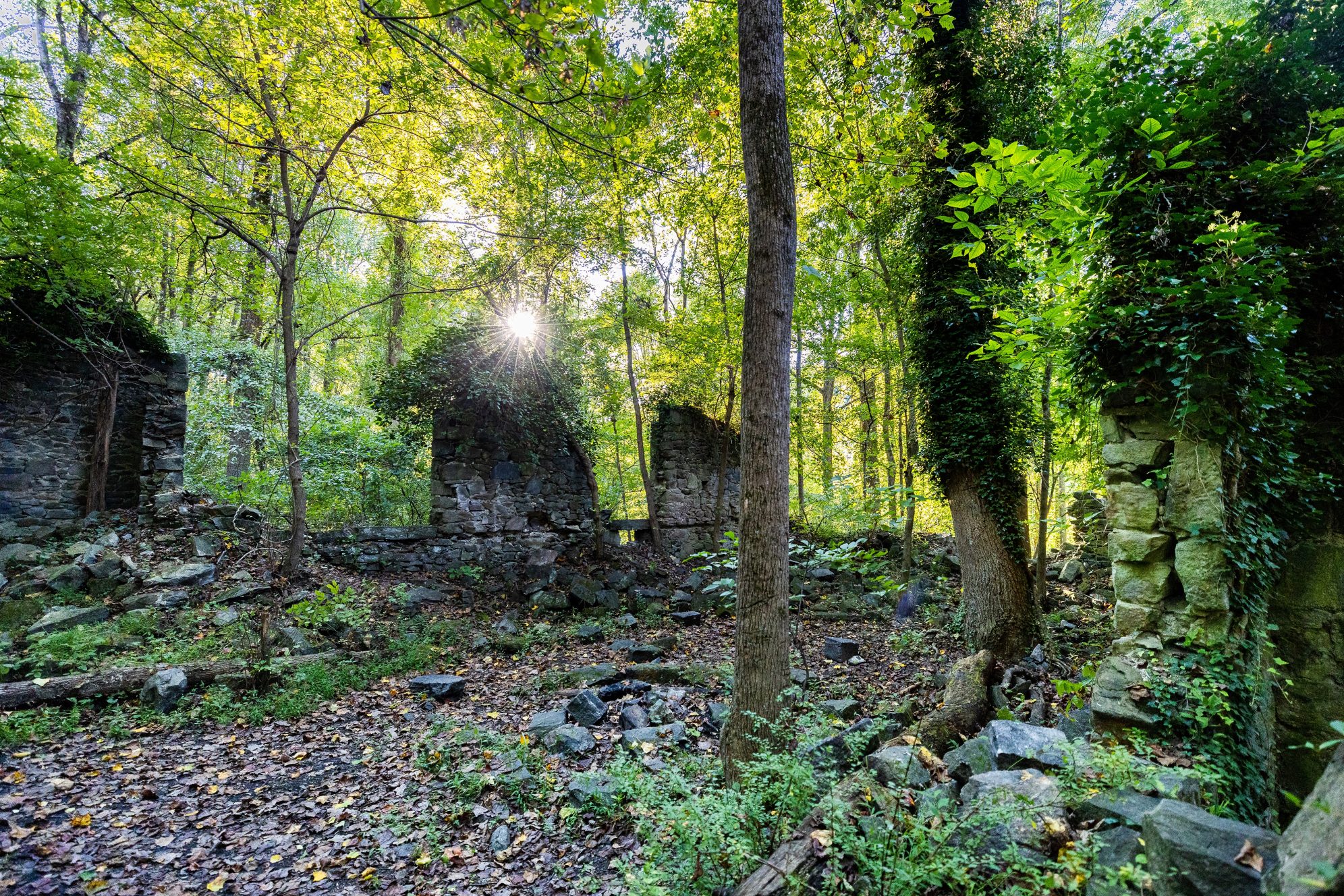 For almost a century and a half, the town endured fires, flooding from storms and the Great Depression. The Alberton Manufacturing Company, which controlled the mill and employee housing, charged $4 a week for rent, though the houses still lacked indoor plumbing by the 1960s. After the mill closed in 1968, nearly 90 families who had settled in the area were told to leave, further spurred on by severe damage and flooding from tropical storm Agnes in 1972. Today, the remains of Saint Stanislaus Kostka Catholic Church and graveyard, a dam, a bridge and some abandoned cars are all that can be found amidst the brush of the once bustling town. Daniels is now part of Patapsco Valley State Park.
Subscribe To Our Newsletter
Sign up to receive updates on animals, news and events.