Recommended Reading for Little Conservationists
September 6 is Read A Book Day—and it's never too early to dive into a good book and become inspired by the natural world.
In honor of National Read A Book Day on September 6, we're sharing some of our favorite aquatic- and conservation-themed titles for little conservationists! The following titles are recommended for students in fifth grade and younger:
Read to Me
For young readers who need to be read to.
"Octopus Oyster Hermit Crab Snail: A Poem of the Sea" by Sara Anderson
"I'm the Biggest Thing in the Ocean" by Kevin Sherry
"Sandy Feet! Whose Feet?: Footprints at the Shore" by Susan Wood
"Some Bugs" by Angela DiTerlizzi
"Just You and Me: Remarkable Relationships in the Wild" by Jennifer Ward
"Drip" by Maggie Li
"Shipwreck Reefs" by Aimée M. Bissonette
"The World of Coral Reefs: Explore and Protect the Natural Wonders of the Sea" by Erin Spencer
"Hidden Habitats: Water" by Lily Murray
"One Million Oysters on Top of the Mountain" by Alex Nogués
Read Together
For young readers who need support reading side by side.
"Agua, Agüita / Water, Little Water" by Jorge Tetl Argueta
"The Big Book of the Blue" by Yuval Zommer
"Sesame Subjects: My First Book About Fish" by Kama Einhorn
"The Whale Who Swam Through Time: A Two-Hundred-Year Journey in the Arctic" by Alex Boersma and Nick Pyenson
"Mimic Makers: Biomimicry Inventors Inspired by Nature" by Kristen Nordstrom
"Ducks Overboard!: A True Story of Plastic in Our Oceans" by Markus Motum
"Marie's Ocean: Marie Tharp Maps the Mountains Under the Sea" by Josie James
"A Voice for the Everglades: Marjory Stoneman Douglas" by Vicki Conrad
"Little Naturalists: Rachel Carson Cared About Our World" by Kate Coombs
"Our Green City" by Tanya Lloyd Kyi
Read On My Own
For young readers who can read solo.
"Extreme Oceans: Amazing Animals, High-Tech Gear, Record-Breaking Depths, and Much More!" by Glen Phalen and Sylvia Earle
"Where's Rodney?" by Carmen Bogan
"The Earth Book" by Todd Parr
"I Am the Rain" by John Paterson
"The Tantrum That Saved the World" by Megan Herbert and Michael E. Mann
"Secrets of the Sea: The Story of Jeanne Power, Revolutionary Marine Scientist" by Evan Griffith
"Big As a Giant Snail: Discovering the World's Most Gigantic Animals" by Jess Keating
"Jellyfish!" by Ginjer L. Clarke
"Amazon River" by Sangma Francis
"Your Planet Needs You!: A Kids' Guide to Reducing Waste and Recycling" by Philip Bunting
Read for a Challenge
For advanced young readers who can read solo.
"Dolphins: Voices in the Ocean" by Susan Casey
"Science Comics: Sharks: Nature's Perfect Hunter" by Joe Flood
"Waterman's Boy" by Susan Sharpe
"Humanimal: Incredible Ways Animals Are Just Like Us!" by Christopher Lloyd
"Otis and Will Discover the Deep: The Record-Setting Dive of the Bathysphere" by Barb Rosenstock
"The Girl Who Drew Butterflies: How Maria Merian's Art Changed Science" by Joyce Sidman
"Upstream, Downstream: Exploring Watershed Connections" by Rowena Rae
"Fresh Air, Clean Water: Our Right to a Healthy Environment" by Megan Clendenan
"Whale Fall Café" by Jacquie Sewell
"Wow in the World: Wow in the Wild: The Amazing World of Animals" by Mindy Thomas and Guy Raz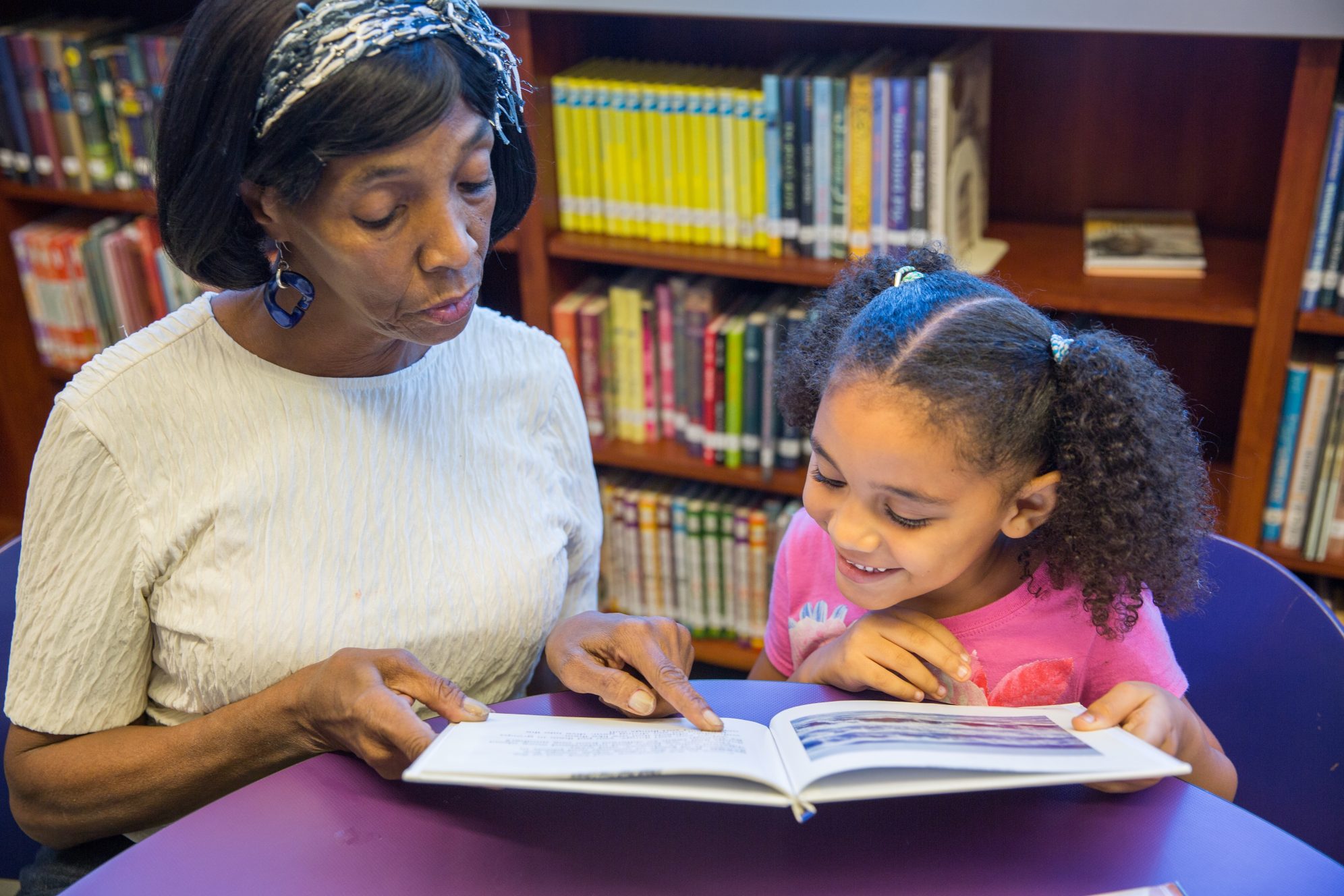 All of these titles are recommended reading for the upcoming season of Read to Reef, our book club in partnership with Enoch Pratt Free Library that provides free Aquarium admission to Baltimore students when they read five aquatic- or conservation-themed books.
The new season of Read to Reef kicks off on October 1—don't forget to visit your local Enoch Pratt branch with your young reader and grab a bookmark to participate!
Subscribe To Our Newsletter
Sign up to receive updates on animals, news and events.